Boating Sail and Power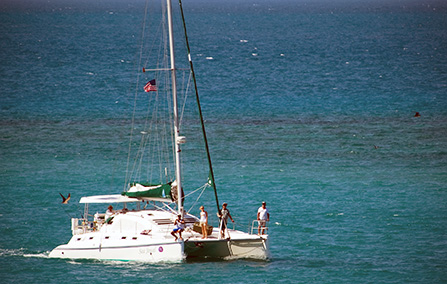 Whether you choose to explore the waters of the Dry Tortugas sailing or power-boating, you are sure to experience an adventure!
Bringing your own boat to Dry Tortugas National Park will provide you with the most opportunities to explore this remarkable national treasure. Situated approximately 70 miles west of Key West, Florida, with no food, water, or fuel available in the park, proper planning is a must.
To find out more about this wonderful adventure, click the link below.
http://www.nps.gov/drto/planyourvisit/bring-your-own-boat.htm