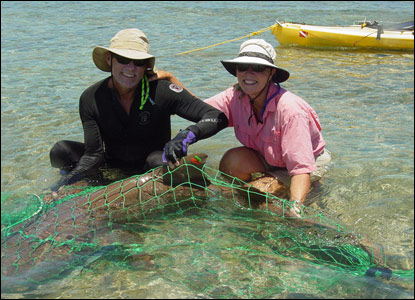 Nick Whitney, Mote Center for Shark Research
Wes Pratt has been studying sharks both underwater and in the lab for more than 40 years. The author of numerous scientific articles on the biology of sharks, his work has been featured in four National Geographic magazines and many documentary television programs. He is Past-President of the American Elasmobranch Society, and Boston Sea Rover's "Diver of the Year." Graduating from the University of Massachusetts in 1968, he began work with the National Oceanic and Atmospheric Administration (NOAA) Apex Predators Program in Narragansett, Rhode Island, as a Research Biologist specializing in sharks. Since 2003, Wes has been affiliated with on Summerland Key.
His professional career investigating the biology of white, blue, shortfin mako, nurse, and sandbar sharks has led to a current focus on the behavior of sharks as it relates to mating success. Work with his colleagues Nick Whitney, Theo Pratt, Jeff Carrier, and Ed Heist in the Dry Tortugas since 1991 has resulted in cutting-edge research into the reproduction and mating behavior of the nurse shark. Their efforts have revealed previously unknown and unexpected facets of complex behavior in these fascinating but poorly understood reef predators.
Wes is a diver, photographer, and Coast Guard licensed Captain and has lived and worked undersea several times in a saturation diving mode. He has more than 40 years experience diving with sharks both in and out of anti-shark cages. He and his wife Theo currently research sharks in the Florida Keys from the S/V Eos, their 41-foot Morgan Out Islander ketch.