Ely Creek Backcountry Campsites Are Closed

The Ely Creek backcountry campsites located along the Jones Hole Trail are closed until at least May 1, 2014 due to bear activity. More »
Hiking Trails Along Cub Creek Road
On the Utah side of the park, several trails of various lengths allow visitors to explore the scenery, geology, plant and animal life found within Dinosaur National Monument. The Fossil Discovery Trail even provides the chance to discover fossils "in the wild" just as Earl Douglass or other paleontologists may have in the past. Click on the links below to find out more information on the various trails.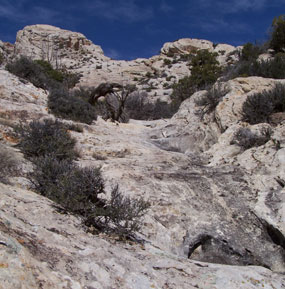 NPS Photo/Mike Weinstein


Did You Know?

Dinosaur National Monument contains a record of human history dating back at least 10,000 years.