Hiking Trails Along Cub Creek Road
On the Utah side of the park, several trails of various lengths allow visitors to explore the scenery, geology, plant and animal life found within Dinosaur National Monument. The Fossil Discovery Trail even provides the chance to discover fossils "in the wild" just as Earl Douglass or other paleontologists may have in the past. Click on the links below to find out more information on the various trails.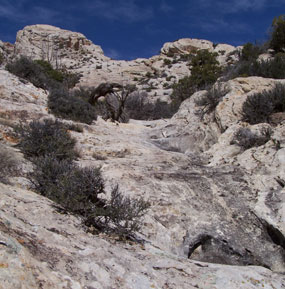 NPS Photo/Mike Weinstein


Did You Know?

A population of peregrine falcons has been established at Dinosaur National Monument. The park's rugged canyons make ideal habitat for the once endangered raptor. Fossils show that dinosaurs evolved into birds--and so still live in modified form at Dinosaur.