Hiking Trails Along Cub Creek Road
On the Utah side of the park, several trails of various lengths allow visitors to explore the scenery, geology, plant and animal life found within Dinosaur National Monument. The Fossil Discovery Trail even provides the chance to discover fossils "in the wild" just as Earl Douglass or other paleontologists may have in the past. Click on the links below to find out more information on the various trails.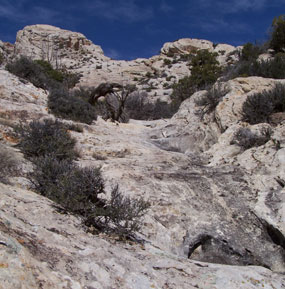 NPS Photo/Mike Weinstein


Did You Know?

Dinosaurs were a remarkably successful group of animals. They lived on the Earth for 160 million years. The fossils at Dinosaur National Monument represent only 10 of the many dinosaur species that existed during that long era.