Ely Creek Backcountry Campsites Closed

The Ely Creek backcountry campsites located along the Jones Hole Trail have been closed until further notice due to bear activity in the area. More »
Hog Canyon Trail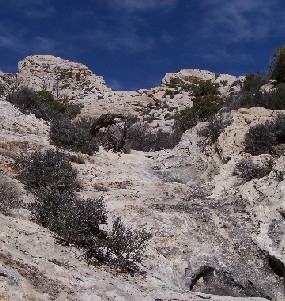 NPS PHOTO/Mike Weinstein
Length: 1½ miles round trip. Not a loop.
Difficulty: Easy.
Trailhead location: At Josie's Cabin, on the auto tour road 9½ miles east of the Quarry Visitor Center.
Brochure: None.
Description: A level walk into a scenic box canyon. Springs mean trees that provide shade along the trail.
Special considerations: Excellent trail for small children.


Did You Know?

Dinosaurs became extinct 65 million years ago, but lizards are still a common sight at Dinosaur National Monument. The small, inquisitive reptiles have endured on Earth for more than 300 million years, far outlasting their giant cousins.