March 2010 Construction Update Blog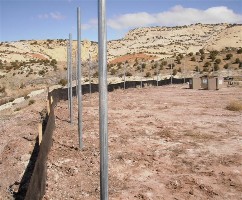 The construction pre-meeting was held on March 15 and the contractor has began to move equipment to the site.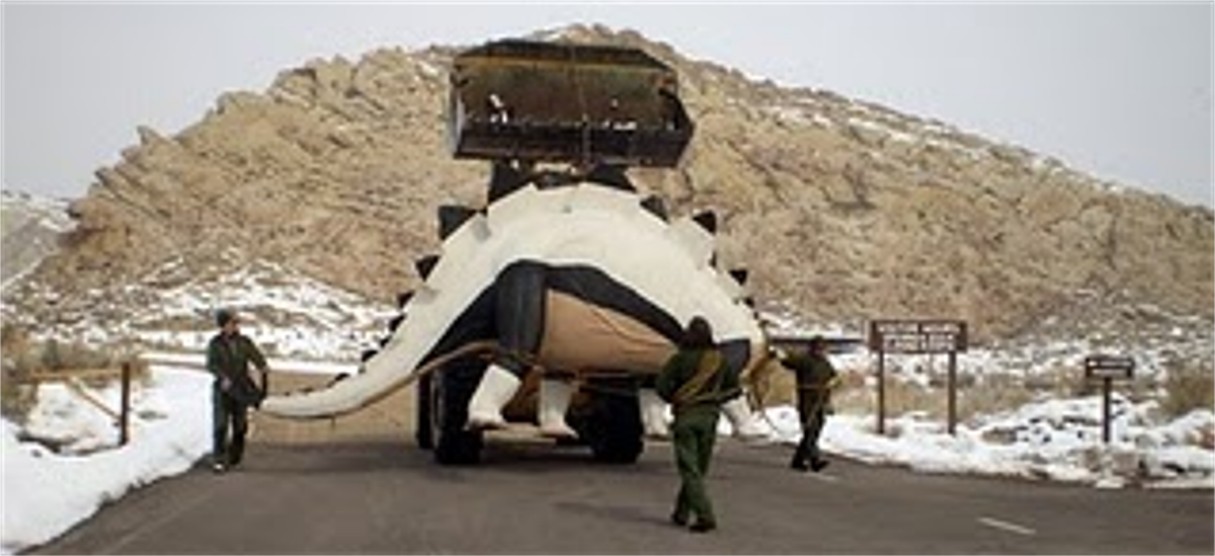 NPS Image
Before construction can begin, the model Stegosaurus that resides at the visitor center had to be moved. With a front-loader, the model was lifted off the ground and staff used ropes while walking along side to "wrangle" the dinosaur and ensure it was not damaged in the move.