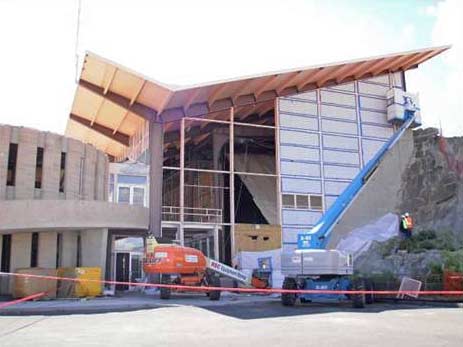 Quarry Exhibit Hall – General demolition continued. The mezzanine deck has been removed. Mechanical demolition was completed last week.
Portions of the roofing material have been removed, but because the roofing material over the south wing and the rotunda has a layer of asbestos, the rest is on-hold until asbestos abatement is complete.
Window abatement work started last week. Crews have removed all of the lower south wing windows and about 95% of the rotunda windows. They removed about half of the east wall windows and have prepped the remaining windows. Everything is being tethered before being moved to prevent something from falling onto the fossil wall.