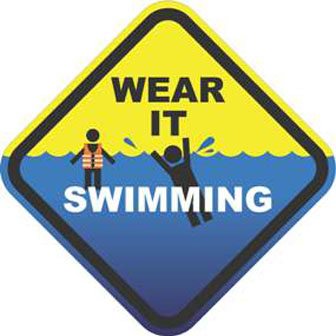 Paddling is hot work! If you jump (or fall) in:
Always wear a lifejacket in the water .
Never drink then swim.
Never try to swim across the river.
River hazards include strong currents, boat traffic, and strainers (obstacles that allow water to pass through them, but trap boats and people). Watch where you and your vessel are going.