Family Fun Days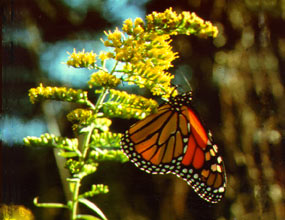 Butterflies of the World
Saturday, September 27, 2013
10:00 a.m. to 12:00 noon

Rick Mikula, owner and operator of Hole-in-Hand Butterfly Farm in Hazelton, PA, returns to the park by popular demand. The program will be held at Bushkill Meeting Center on US 209 in Bushkill, PA. It is free of charge and open to the public. The presentation will run from 10 to 11; crafts, activities and light refreshments will follow.


Did You Know?

... that shad have made a comeback in the Delaware River, due to pollution control. This member of the herring family lives its adult life in the ocean, but travels up rivers and streams to spawn. Each spring, anglers follow the "shad run" up the Delaware River to catch these hard-fighting fish. More...