THIS PAGE IS UNDER CONSTRUCTION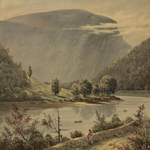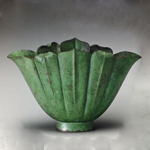 Marie Zimmermann (1879-1972).
The pre-eminent figure in Fine Arts in this area, Zimmermann moved away from the New York art scene in 1944 to her family's vacation home near Milford, Pennsylvania. She was in her 60's, a nationally acclaimed metal crafts artist with a half-dozen employees, coverage in national arts magazines, and exhibitions from coast to coast. For the next 20 years, she would alternate her residence from her house and farm in Milford in the warm months to Florida in winter. Her home, the Marie Zimmermann house, is under restoration by the park and the Friends of Marie Zimmermann.