Devils Postpile National Monument Road Closed for the Season

The road to Devils Postpile has been closed for the season. This will be updated as soon as a 2014 opening date has been announced.
Parks as Classrooms
Climate science is going to continue to be an important topic as we move into the future. Explore our curriculum on climate change for tools and activities on how to bring this subject into your classroom.
Exploring Climate Science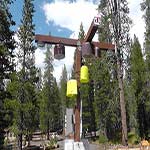 Exploring Climate Science
Learn More
Devils Postpile offers a Snow Study Trunk and a Streamflow River Study Trunk that you can borrow for your classroom.
Snow Study Trunk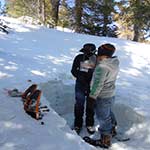 Snow Study Trunk
Learn More