Devils Postpile National Monument is Open for the Season

Devils Postpile is open for the 2014 season. The ranger station will be open daily from 9am-5pm. The Devils Postpile campground is open. Ranger walks to Devils Postpile occur daily at 11 am. More »
2011 Centennial Celebration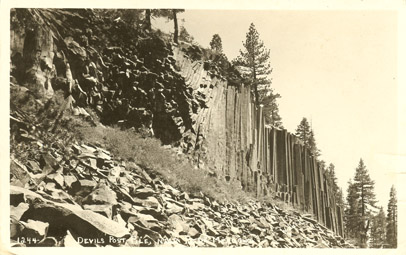 Willard
Over 100 years ago, Forest Service Engineer Walter Huber rejected a proposal to blow up the Devils Postpile formation, calling it a "wanton destruction of scenery." This set in motion not only the petitions to create a national monument to protect the postpile formation and Rainbow Falls for future generations, but also a movement to work together as federal agencies, communities, and visitors to protect this remote and beautiful valley in the central Sierra Nevada.
In 2011, we celebrate not only the conservation victory that created the monument, but a century of partnerships and cooperation that has led to an increased knowledge of the resources protected not only within the monument boundaries, but in the entire Reds Meadow Valley as well.
Did You Know?

The area now known as Devils Postpile National Monument used to be part of Yosemite National Park. In 1905, the Devils Postpile formation, Rainbow Falls, and the Minarets were removed from Yosemite's boundaries due to pressure from mining interests.