Road Open To: 12.5 (Mountain Vista Rest Area)

The Denali Park Road is open to Mile 12.5, Mountain Vista. Snow and ice beyond this point prevent vehicle travel, though pedestrian travel (skiing, mushing, etc.) is permitted. More »
Kavik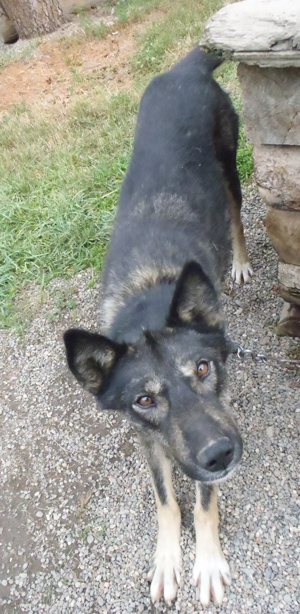 nps photo
Kavik (m)
Kavik is the adopted brother of Nuna and Aliqsi. He is a racing dog from a kennel in Kotzebue who came to the kennels in April 2011.
He is a squirrelly young dog who has grown to love people and is fitting in quite well here at his new home. He is a very energetic dog who loves getting scratched behind the ears. Amusingly, he often wants to scratch right back and will nibble visitors hands in appreciation. We are hoping that Kavik will be a great lead dog and potential sire of future litters.
Inuit for Wolverine
Did You Know?

Cold temperatures limit trees from growing at high elevation in Denali. Warmer temperatures, however, have led to woody vegetation growing at ever-higher elevations. Treeline changes are a conspicuous sign of climate change.