Sonic Portraits: Winter in Denali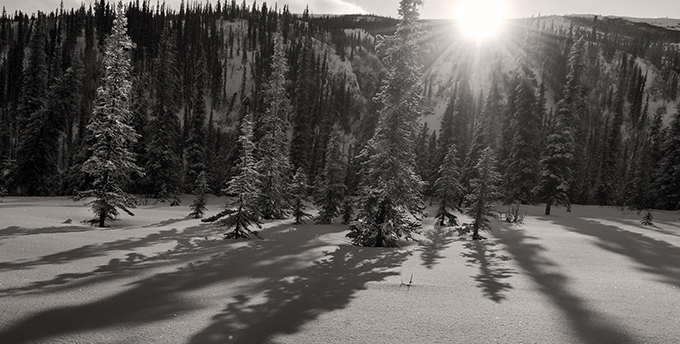 NPS Photo Tim Rains
"Silence moves way beyond the absence of sound and into personal metaphors for how we explore everyday life." -Erik DeLuca, composer.
Composer Erik DeLuca worked with students from the Denali- Nenana Borough School district during January, 2012 to interpret the winter soundscape of Denali. Erik spent a week at the snowbound Savage Cabin, mile 13 along the park road taking field notes and recording natural sounds in preparation to compose an original piece of music. Post residency Erik took students from the Denali and Nenana Borough School Districts on a field trip into the park where they explored the winter soundscape through listening and writing exercises. The group discussed the nature of silence and how we interpret it in these natural spaces.
Click on the following images and listen to the sound recorded in the park by Erik DeLuca during his residency as well as original poetry read by the participants in the winter soundscape field exercise.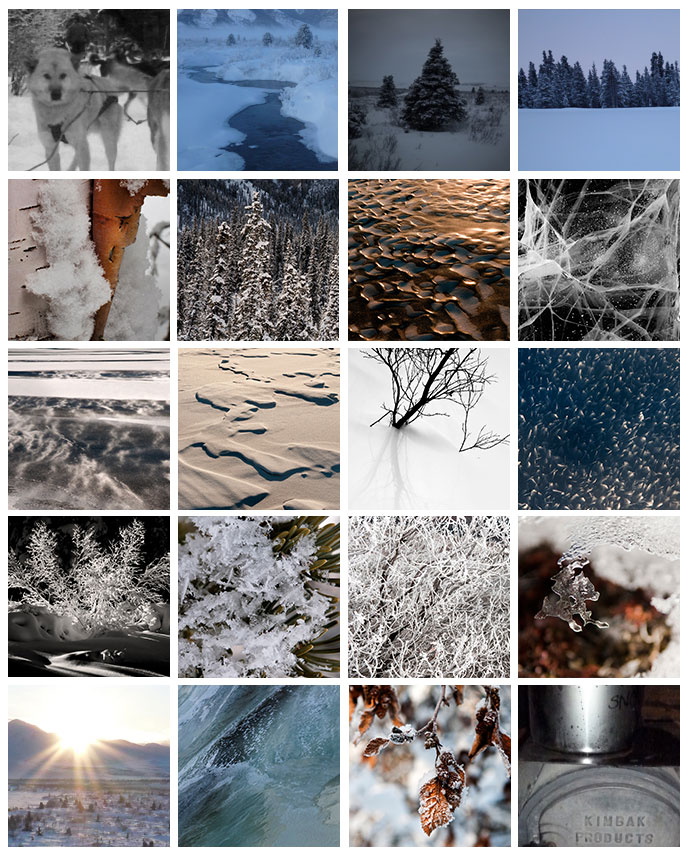 NPS Photos
"It was all put together like a symphony. The sound of people's feet on the snow. The deep breathing and the chatter of teeth. " Ani Mudge, Nenana High School, 2012
The images represented above are: