Construction on I-75

I-75 north and south bound EXITS for FIRST and THIRD Streets are now CLOSED for construction. See Directions for alternative routes to our park. More »
For Kids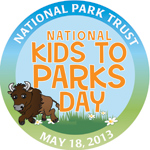 As Buddy Bison says,
"Explore outdoors, the parks are yours!"

Join us Saturday, MAY 18, with National Park Trust, Buddy Bison, and kids across America for a fun day of outdoor play!

It's Free and open to the public!
Two locations and times:
On the Right Track" starts at 10:00 am to noon at the Huffman Prairie Interpretive Center. Nature walk where you will try to identify animal tracks.
It's a Bird, It's a Plane, It's a Parachute starts at 1:00 to 3:00 pm at the Wright-Dunbar Visitor Center. Learn about the parachute and then make and test the practicality of your plastic-bag parachute. FUN!!!!!!!
Looking for some fun things to do?
Click here to make a paper airplane.
Visit the Wright-Dunbar Interpretive Center or Huffman Prairie Flying Field Interpretive Center for Junior Ranger activities.
For more information about other programs click here or call 937-225-7705.


Did You Know?

Orville, Katharine, and Wilbur Wright travel to Washington, D.C. in 1909 at the request of President William Howard Taft. The Wright brothers were presented with the Aero Club of America medal at a White House ceremony.