Where was Paul Laurence Dunbar born?
Paul Laurence Dunbar was a native of Dayton, Ohio. He was born on June 27, 1872 on the city's east side at 311 Howard Street and graduated from the city's Central High School in 1890.
Where is he buried?
Dunbar is buried in Dayton's Woodland Cemetery and Arboretum in the same section as the Wright family. Marking his grave is a granite boulder donated by friends and fans with a plaque bearing the first verse of his poem "A Death Song". Buried by his side is his mother, Matilda Dunbar. Joshua Dunbar, his father, died on August 16, 1885. He is buried at the Dayton National Cemetery.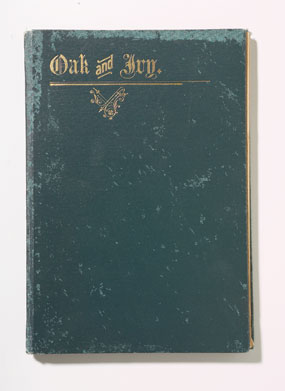 National Park Service
How did Dunbar become famous?
Dunbar became famous by making prominent writers and literary critics aware of his writing. These writers and critics then made the greater public aware of Dunbar's work.
Dunbar hoped to attend college or secure a job in journalism upon graduating from high school, but he did not have enough money for additional education and job prospects for a young African-American man were limited in Dayton. He eventually found a job as an elevator operator for the Callahan Building in downtown Dayton. He wrote poetry and short stories in his spare time and received a fortuitous break in 1892, when a former teacher invited him to speak at the convention of the Western Association of Writers in Dayton. Poet James Newton Matthews applauded Dunbar's reading at that meeting in an article published in newspapers throughout the Midwest. Attention generated through Matthews' article encouraged Dunbar to publish his first poetry collection, Oak and Ivy, in 1893. Dunbar continued to write at the 1893 World's Columbian Exhibition in Chicago, where he received the praise of civil rights leader Frederick Douglass. A review of Dunbar's dialect poems for Harper's Weekly by prominent literary critic William Dean Howells in 1896 brought Dunbar national acclaim and sales, and he began touring the United States and Great Britain to deliver public readings.
How did he finance his first book?
Oak and Ivy was published by the United Brethren Publishing House in Dayton on the condition that Dunbar pay the $125 cost of its printing. However, given Dunbar's talent, the firm was willing to loan him the money. It was a risky gamble for Paul since he only made $4 each week. Selling the book at one dollar each, he repaid the loan in two weeks.