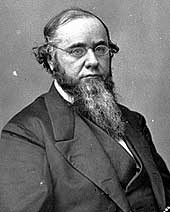 Photo Courtesy of the Library of Congress
Construction of Fort Stanton was begun in September 1861 to defend the Navy Yard. By October 22, the fort was completed and platforms were laid for ten 32-pounders, though none of the guns had been received. Fort Stanton's perimeter of 322 yards was to be armed with 18 guns. A garrison of 483 men would man the fort. By February 1862, the fort was fully gunned and garrisoned by companies of the 4th New York Heavy Artillery Regiment and the 88th Pennsylvania Infantry.
On June 23, 1865, General Order 89, listed Fort Stanton as a second level fortification and needed for defense of the city. By July, however, Fort Stanton was abandoned and material within it sold to the highest bidder.