Trails Forever engages individuals to help the National Park Service and the Conservancy for Cuyahoga Valley National Park restore, maintain, and enhance the trails of Cuyahoga Valley National Park—for all time, for all people.
CVNP Trail System
As one of the major features of the national park, CVNP's trail system deserves to be around forever—but it needs help. Erosion, encroaching vegetation, and increased use threaten the quality of the trails that you love so much. Funding from the National Park Service alone isn't enough to accomplish necessary maintenance.
Want to make sure the trails of CVNP are still around for the next generation? Here's how you can help.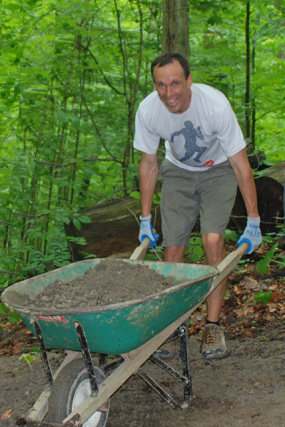 NPS/ D.J. REISER
Volunteer
Get your hands dirty and help a trail in CVNP. Click here to check out our schedule of upcoming Trails Forever volunteer events.

Donate
Send a gift to Trails Forever and ensure that the trails of CVNP can be maintained for generations.

Celebrate
Join us for one of our special events that support Trails Forever.

History and Accomplishments
We've accomplished a lot since our partnership began in 2007. Click here to check out our recent accomplishments.

Miles to Go...
With your help, we can ensure that the national park can maintain and operate, in perpetuity, a world-class trail system.
Click here to read CVNP's Trail Management Plan.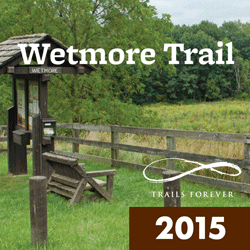 Trails Forever Tag
Show your love for trails by picking up this year's trail tag at Boston Store Visitor Center, Canal Exploration Center, Trails Mix stores, or a number of other locations around the park.
Boston Store Visitor Center
1550 Boston Mills Road
Peninsula 44264

Canal Exploration Center
7104 Canal Road
Valley View 44125




Trail Mix Peninsula
1600 West Mill Street
Peninsula 44264

Trail Mix Boston
1565 Boston Mills Road
Peniinsula 44264