Temporary Bridge Installed at Brandywine Creek

A temporary bridge has been installed over Brandywine Creek and visitors will be able to complete the Brandywine Gorge Trail, during good weather. The bridge may be flooded and impassable during heavy rains. Caution signs are in place. More »
Trail Closures

Towpath Trail is closed from Mustill Store to Memorial Parkway for riverbank reinforcement. Detours posted. Closure will last 1 - 4 weeks into August. Valley Bridle Trail south of SR 303, across from golf course, is collapsed by river. Hard closure.
Road Closures

Quick Rd is closed from Akron Peninsula Rd to Pine Hollow Trailhead in Peninsula, from Wednesday, 7/16, for 6 weeks. Detours posted. Hines Hill Rd is closed from Tuesday, 7/29 through Tuesday, 8/12 for resurfacing from I271 to the Boston Township Line. More »
Riverview Road Repaving and Closure

Riverview Rd is being repaved from the Cuyahoga-Summit Cty line to Peninsula through Mon, 9/15.Road is open with single lane closures. Riverview Rd is closed from Boston Mills Rd to the Cuyahoga Cty line starting Mon, 7/14 for for 3 weeks. Detours posted. More »
Request for Proposals - Edgar and Holland Properties
Long-term Lease Opportunities
The National Park Service is pleased to announce the next round of long-term lease offerings under the Countryside Initiative program that was established to protect the rural landscape of the Cuyahoga Valley. The Initiative invites farmers to live and farm in the park using sustainable methods while promoting farming that will produce high quality products for direct, local, retail sale.
Cuyahoga Valley National Park has 11 farms in operation including a vineyard, vegetable and egg operations, livestock, pick-your-own and a community-supported vegetable farm.
This recruitment seeks a lessee for the Edgar Farm, in Valley View and the Holland Farm, in Peninsula. These farms are suitable for fruit and vegetable production, management-intensive grazing operations, and integrated crop-livestock enterprises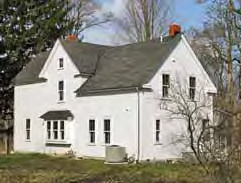 NPS COLLECTION
Edgar Farm Details
The Edgar Farm is located at the northern edge of CVNP, in the Village of Valley View, Cuyahoga County. Its mailing address is 6885 Canal Road, Valley View, Ohio 44125. The two story farmhouse sits on the northeast corner of Canal and Hathaway Roads. North of the farmhouse is a small tenant house; there are no other remaining outbuildings. Three nearby fields, now associated with the farm, total 31.3 acres. Edgar Farm Supplemental Maps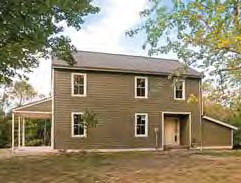 NPS COLLECTION
Holland Farm Details
The Holland Farm is located near the center of Cuyahoga Valley National Park in Boston Township, Summit County. The mailing address is 1019 West Streetsboro Road (Route 303) Peninsula, Ohio 44264. The two story farmhouse and three associated fields totaling 26.8 acres are located along the north side of the road. No outbuildings are included.
Request For Proposal (RFP)
This opportunity, including information on the program, the farms, and the submission requirements, is fully described in the 2011 Countryside Initiative Request for Proposal (RFP) document. Click here to download a copy or request a copy from Julie Gabelman, Cuyahoga Valley Countryside Conservancy (CVCC), 2179 Everett Road, Peninsula, Ohio 44264; phone 330-657-2542; e-mail JGabelman@cvcountryside.org.
Farm open houses will be conducted on Monday, August 15 and Thursday, August 18; call the CVCC for details at 330-657-2542. Proposals will be accepted until 12:00 noon on Monday, October 3, 2011. Final selection of proposal is expected in late 2011 with occupancy to follow shortly thereafter.
These leases, available for up to 60 years, are open to all interested parties on a competitive basis with selection being based on the proposal's agricultural and economic soundness, responsiveness to a national park setting, engagement of the public, etc.
Did You Know?

During the Great Depression, the "boys of Company 567" of the Civilian Conservation Corps helped shape the landscape that would later become Cuyahoga Valley National Park by constructing buildings, playfields, and a lake, as well as planting over 100 acres of trees.