Towpath Trail Closure

Towpath Trail is closed from Mustill Store to Memorial Parkway for riverbank reinforcement. Detours posted. Closure will last 1 - 4 weeks into August. More »
Other Closures

Valley Bridle Trail south of SR 303, across from golf course, is collapsed by river. Hard closure. Plateau Trail Bridge, north of Valley Picnic Area is closed. No detours. Plateau & Oak Hill trails are open. More »
Riverview Road Repaving

Riverview Rd is being repaved from the Cuyahoga-Summit Cty line to Peninsula through Mon, 9/15. Road is open but there are still delays due to construction. Allow extra time. More »
Fees & Reservations
Entrance Fees
Entrance to the park is free! While there is no official entrance fee at Cuyahoga Valley National Park, we encourage all visitors to support the park by donating to our friends group, the Conservancy for Cuyahoga Valley National Park. Click on this link to learn more.
Activity Fees
Cuyahoga Valley National Park charges admission to concerts and some additional programs.

Reservable Facilities
Cuyahoga Valley National Park has several facilities available for public rentals that can accommodate a variety of activities. For reservations contact the Conservancy for Cuyahoga Valley National Park at (330) 657-2909 ext. 119. For more information visit the facilities web page.
Reservable Picnic Shelters
The Ledges and Octagon Shelters in the Virginia Kendall Area are reservable by visiting the on-line national reservation system, www.recreation.gov and paying with a credit card.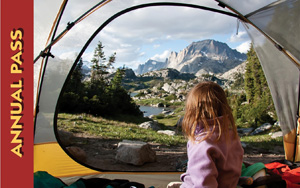 America the Beautiful - National Parks and Federal Recreational Lands Pass
Visitors may purchase the America the Beautiful - National Parks and Federal Recreational Lands Pass Annual, Senior, and Access passes at Boston Store Visitor Center. While these passes are not needed for a visit to Cuyahoga Valley National Park, these passes are accepted for entrance fees as well as some expanded amenity fees at other National Park Service areas as well as many other Federal lands across the country.
Annual Pass - $80 (Good for 12 months)
Annual Pass for U.S. Military - Free (Good for duration of military duty)
Senior Pass - $10.00 lifetime pass for U.S. citizens 62 years and older
Access Pass - Free lifetime pass for permanently disabled U.S. citizens
Volunteer Pass - Annual Pass awarded to volunteers whocontribute 250 or more hours
Call Boston Store Visitor Center at 330-657-2752 or visit www.nps.gov/findapark/passes.htm for detailed information and eligibility requirements for specific passes.




Did You Know?

November is the time to be on the lookout for bald eagles performing aerial courtship displays. Once eagles have selected each other, they plunge through the air in very high dives, locking their talons and breaking apart just when it looks as though they will crash to the ground.