Music & Arts in the Valley
---
Call the Cultural Arts Hotline at (330) 650-4636, ext. 228 after 2 p.m. the day of an event for up-to-date ticket availability and severe weather cancellations.
---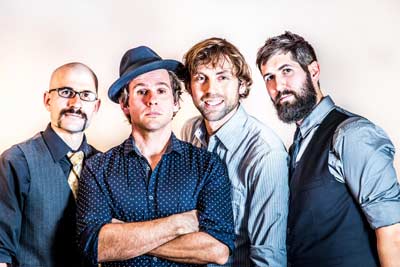 Image by RubySky
Cuyahoga Valley Heritage Series Concerts
The Cuyahoga Valley Heritage Series, presented by the National Park Service and the Conservancy for Cuyahoga Valley National Park, celebrates the cultural legacy of the Cuyahoga Valley. This series is made possible thanks to the generous support of Cable 9 Television and Cascade Auto Group..
Single concert admission: $17 adults, $12 Conservancy members, $5 children ages 3 - 12, unless otherwise noted. General seating. Create your own subscription series and enjoy any three Cuyahoga Valley Heritage Series concerts for one low price! Three-concert series: $45 adults, $30 Conservancy members, $15 children ages 3 - 12. No cash refunds, but tickets may be exchanged up to 10 days before the concert. Advance sales available by calling 330-657-2909, option 4, or purchasing online at www.conservancyforcvnp.org.Click on Events for listings and registration links.
All concerts are held at Happy Days Lodge. Doors open at 7 p.m. and concerts begin at 8 p.m., unless otherwise noted.
The Conservancy Canteen is returning for all fall concerts! The Conservancy Canteen, run by the chefs at the Conservancy for Cuyahoga Valley National Park offers the opportunity to savor local flavors and fresh cuisine. Committed to high-quality ingredients from sustainable sources are thoughtfully crafted into top-notch versions of the club classics you love. Menu items will be on sale when the doors open at 7 p.m. (7:30 for the September 22nd concert).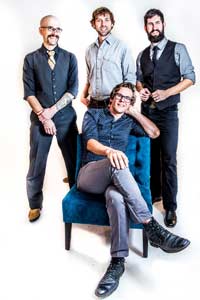 Photo by RubySky
Tuesday, September 22
The Steel Wheels
The Steel Wheels have captured audiences across the country with their heady brew of original soulful mountain music and their deep commitment to roots and community. Based in the Blue Ridge Mountains of Virginia, this dynamic four-piece string band marries old-time musical traditions with their own innovative sound and lifestyle, generating a truly magnetic revival. Please note: due to the dinner option before the concert, doors will not open until until 7:30 for general concert attendees.
Before the show, join us for Dinner in the Valley, true Americana-style. Fee: $60 adults, $55 Conservancy members, $18 children ages 5 - 12 includes dinner, beer (ages 21 and older), dessert, and concert. 6 p.m. Reservations (required) taken through 9/15 by calling 330-657-2909 ext. 100 or online at conservancyforcvnp.org.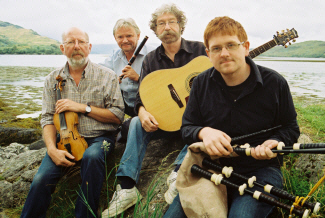 Courtesy/Tannahill Weavers
Tuesday, September 29
Tannahill Weavers
The Tannahill Weavers are one of Scotland's premier traditional bands. Their diverse repertoire spans the centuries with fire-driven instrumentals, topical songs, original ballads, and lullabies. Their music demonstrates to old and young alike the rich and varied musical heritage of the Celtic people.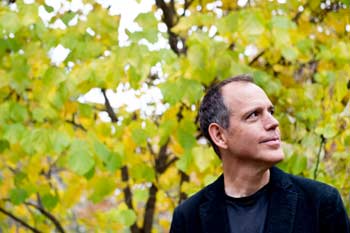 Photo by Lynne Harty
Sunday, October 25
David Wilcox
Considered a 'songwriter's songwriter', David Wilcox songs have been covered by artists such as k.d. lang and many others. He holds audiences rapt with a single guitar, thoroughly written songs, a fearless ability to mine the depths of human emotions of joy, sorrow and everything in between, and all tempered by a quick and wry wit.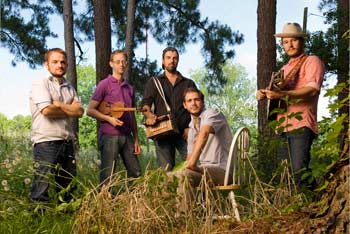 Photo by Greg Miles
Friday, November 6
Pine Leaf Boys
Louisiana's finest, four-time Grammy-Nominated Pine Leaf Boys are known for presenting their own brand of Cajun music with youthful exuberance. Known for their wild shows and thoughtful arrangements, the band play the old fashion dance hall standards while making a priority to bring many of the more obscure songs of past masters into their repertoire and play them with gusto.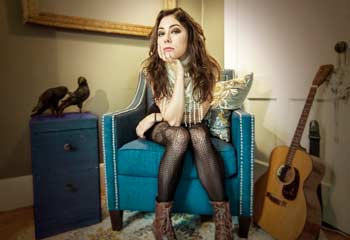 Photo Courtesy/Heather Maloney
Friday, November 13
Heather Maloney Duo
Named in 2015 by Spin as an "Artist to Watch", Heather Maloney's path to becoming a songwriter is an unusual one. A classically trained vocalist, Maloney has studies opera, improvisational jazz, Indian vocals and music theory. Having received numerous accolades for her startlingly soulful voice, Blurt Magazine wrote "Heather Maloney is one of the most talented tradition-based singer-songwriters I have heard in some time…the writing is stunning."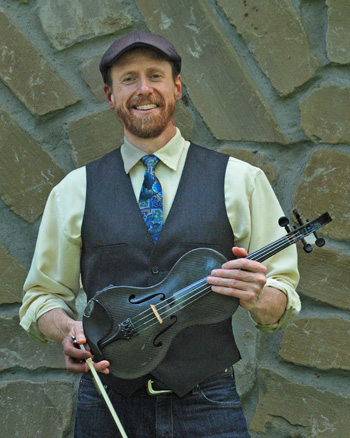 ©D.J. REISER
Cuyahoga Valley House Concerts
Sundays, September 20, October 18, November 15, and December 13
Ed Caner has performed as a sideman for over 50 major acts. He is also a founding member of his own band, Hey Mavis. For our series, Ed invites different guest musicians to perform with him each month. Admission: $8 general public, $6 Conservancy members. Advance sales available by calling 330-657-2909, option 4, or purchasing online at www.conservancyforcvnp.org.Click on Events for listings and registration links. Hines Hill Conference Center, 7 p.m. Seating is limited. The facility is not wheelchair accessible.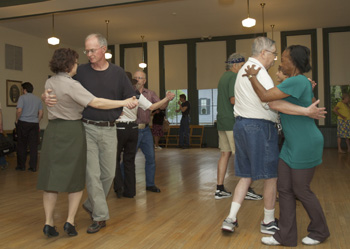 ©PETER WILSON
Contra Dances
Thursdays, July 9 and 23, August 6 and 20, September 10 and 24, October 8 and 22, and November 12, 2015
Become part of a living tradition in Cuyahoga Valley—contra dancing. Caller Carol Kopp leads dancers through each dance while the band Hu$hmoney plays lively jigs, reels, and tunes. Comfortable clothing and shoes are recommended. Fee: $6. Boston Township School House, 7 p.m. instruction, 8 - 10:30 p.m. dancing.
Lyceum Distinguished Speakers
Fostering fresh perspectives and lasting connections, Cuyahoga Valley Institute's Lyceum series presents in-depth and engaging content from experts in history, adventure, and the natural world. Admission: $6 adults, $3 children ages 3 - 12. General seating. Advance sales available by calling 330-657-2909 ext. 100. You may also register online at conservancyforcvnp.org. Click on Events for listings and registration links. On lecture days, call the Cultural Arts Hotline at 330-650-4636 ext. 228 after 2 p.m. for up-to-date ticket availability and severe weather cancellations. All lectures are held at Happy Days Lodge. Doors open at 6 p.m. and the program begins at 7 p.m.
Check back in late Fall 2015 for the Winter 2016 Lyceum Series program descriptions.
Cuyahoga Valley Photographic Society
Part of the Conservancy, CVPS sponsors monthly presentations by locally and nationally recognized photographers as well as workshops, photo walks, and an annual show. Free. For more information contact CVPS at info@cvps.org or the Conservancy at 330-657-2909.
Thursday, July 16
Greg Miller: Learning Bird Behavior
In 1998 Greg Miller traveled 130,000 miles to compile a list of more than 700 birds. The experience was chronicled in the book and movie The Big Year. Tonight Greg shares lessons from his years of birding to help you capture better photos.

Thursday, August 20
Members' Show
Cuyahoga Valley Photo Society members are invited to share up to three images of recent work. Professional photographers offer an optional critique. Visit cvps.org and click Gallery for the requirements. All are welcome for the presentations.

Thursday, September 17
CVPS Ryan Smas: A Commercial Studio in the Age of iPhones
Photographer Ryan Smas owns Black Dog Photo Co., a wedding and portrait studio. Ryan discusses creative and business issues in an age when amateurs abound and 350 million images are uploaded daily to Facebook.

Wednesday, October 21
CVPS Gary Harwood: Tiger Legacy—Culture, Community and Massillon Football
Award-winning photographer Gary Harwood tells stories of the legendary Massillon Washington High School football program. His latest book is Tiger Legacy. Gary teaches visual storytelling and photography at Kent State University.

Thursday, November 19
CVPS 2015 Photo Contest Awards
Join members of Cuyahoga Valley Photo Society for an enjoyable evening reviewing contest entries. Judging results will be announced, including the Tim Thomas "Best of Show" award for the top-rated entry.
Locations:
Akron-Summit County Public Library (Main Branch)
60 South High Street, Akron 44326
Boston Township School House
1775 Main Street, northeast corner of SR 303 and Riverview Road, Peninsula 44264
Canal Corners Farm & Market
7243 Canal Road, at intersection with Tinkers Creek Road, Valley View 44125
Canal Exploration Center
7104 Canal Road, intersection of Canal and Hillside roads, Valley View 44125
Everett Covered Bridge
2370 Everett Road, 0.5 mile west of Riverview Road, Peninsula 44264
G.A.R. Hall Museum
1785 Main Street, Peninsula 44264
Happy Days Lodge
500 West Streetsboro Road (SR 303), 1 mile west of SR 8, Peninsula 44264
Howe Meadow
4040 Riverview Road, 4 miles south of SR 303, Peninsula 44264
John S. Seiberling Gallery on the Hines Hill Campus
1403 West Hines Hill Road, Peninsula 44264
M.D. Garage
Adjacent to Boston Store Visitor Center, located at 1548 Boston Mills Road, east of Riverview Road, Peninsula 44264