Valley Picnic Area Park Lot CLosed - Plateau Trail Loop Affected

Valley Picnic Area Parking Lot is closed for the replacement of the damaged culvert on the Plateau Trail, from dusk on Monday, September 22 to 5 p.m., Thursday, October 2, 2014. Access to Plateau Trail is via the Oak Hill Trailhead. Loop unavailable.
Other Closures

Valley Bridle Trail south of SR 303, across from golf course, is collapsed by river. Hard closure. Plateau Trail Bridge, north of Valley Picnic Area is closed. No detours. Plateau & Oak Hill trails are open. More »
Music & Arts in the Valley
---
Call the Cultural Arts Hotline at (330) 650-4636, ext. 228 after 2 p.m. the day of an event for up-to-date ticket availability and severe weather cancellations.
---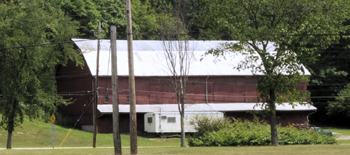 NPS/TED TOTH
Canal Corners Farm & Market Music & Theatre
For details and reservations for these Countryside Initiative farm programs, call 216-401-5131 or visit www.lanterntheatreohio.com.
Saturday, October 4
Wingenstock 6 Concerts in the Big Red Barn
Enjoy an evening with the blues of Martin and Marshall. Fee: $10. 7 p.m.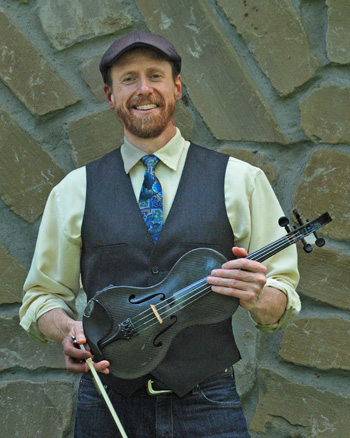 NPS/D.J. REISER
Cuyahoga Valley House Concerts
Sundays, October 19 and November 16
Ed Caner has performed as a sideman for over 50 major acts. He is also a founding member of his own band, Hey Mavis. For our series, Ed invites different guest musicians to perform with him each month. Admission: $8 general public, $6 Conservancy members. Advance sales available by calling 330-657-2909, option 4, or purchasing online at www.conservancyforcvnp.org.Click on Events for listings and registration links. Hines Hill Conference Center, 7 p.m. Seating is limited. The facility is not wheelchair accessible.
Music on the Porches
Saturday, September 27
The Peninsula Area Chamber of Commerce and its partners present music throughout the village. Bring a chair and sit a spell. 11 a.m. - 11 p.m. For more information visit www.explorepeninsula.com.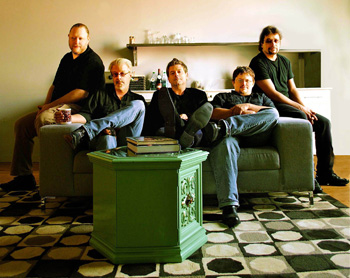 COURTESY GABRIELLE SAVOY
Cuyahoga Valley Heritage Series Concerts
The Cuyahoga Valley Heritage Series, presented by the National Park Service and the Conservancy for Cuyahoga Valley National Park, celebrates the cultural legacy of the Cuyahoga Valley. This series is made possible thanks to the generous support of Cable 9 Television, Cascade Auto Group, and the Lloyd L. and Louise K. Smith Foundation.
Single concert admission: $17 adults, $12 Conservancy members, $5 children ages 3 - 12. General seating. Create your own subscription series and enjoy any three Cuyahoga Valley Heritage Series concerts for one low price! Three-concert series: $45 adults, $30 Conservancy members, $15 children ages 3 - 12. No cash refunds, but tickets may be exchanged up to 10 days before the concert. Advance sales available by calling 330-657-2909, option 4, or purchasing online at www.conservancyforcvnp.org.Click on Events for listings and registration links.
All concerts are held at Happy Days Lodge. Doors open at 7 p.m. and concerts begin at 8 p.m.
Wednesday, October 1
Steve Riley & the Mamou Playboys
Led by a master of the accordion, Steve Riley and the Mamou Playboys have set the standard for modern Cajun French music. Their stunningly clean and cohesive performances of music from the backwaters of Southwest Louisiana have earned them multiple GRAMMY nominations.

Before the show, join us for Dinner in the Valley, Cajun-style. See page 7for details. Fee: $55 adults, $50Conservancy members, $18 children ages 5 - 12 (includes dinner, beer, dessert, and concert ticket). 6 p.m. Register by September 24.

Friday, October 10
The Sweetback Sisters
National Public Radio described The Sweetback Sisters as "Americana darlings with a roadhouse edge." The precise, family-style harmonies of Emily Miller and Zara Bode pair nicely with their band. The sound combines classic country, swing, honky tonk, and old-time music.

Friday, October 24
Socks in the Frying Pan
This young trio from County Clare blends Irish traditional melodies with innovative rhythmic and melodic garnishes. With exciting acoustic musical interplay, three-part harmony, and an obvious love for live performance, Socks in the Frying Pan is fresh and entertaining.

Friday, November 14
Lindsay Lou &the Flatbellys
Lindsay Lou &the Flatbellys is a young "rootsgrass" band with tight harmonies, instrumental expertise, and creative arrangements. From song to song, they weave the throwback sound of bluegrass instruments with striking blues vocals.

Friday, November 21
Red Tail Ring
Whether rendering a traditional tune or one of their many original compositions, the Red Tail Ring duo infuses each song with musical imagination, haunting harmonies, and instrumental artistry on fiddle, banjo, mandolin, jawharp, and plain-old foot stomping.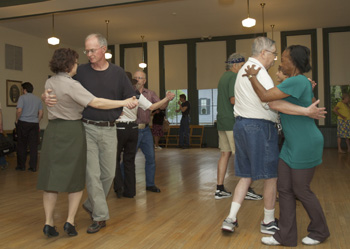 NPS/PETER WILSON
Contra Dances
Thursdays, September 25, October 9 and 23, and November 13
Become part of a living tradition in Cuyahoga Valley—contra dancing. Caller Carol Kopp leads dancers through each dance while the band Hu$hmoney plays lively jigs, reels, and tunes. Comfortable clothing and shoes are recommended. Fee: $6. Boston Township School House, 7 p.m. instruction, 8 - 10:30 p.m. dancing.
Cuyahoga Valley Photographic Society
Part of the Conservancy, CVPS sponsors monthly presentations by locally and nationally recognized photographers as well as workshops, photo walks, and an annual show. Free. Happy Days Lodge, 7 - 9 p.m. For more information contact CVPS at info@cvps.org or the Conservancy at 330-657-2909.
Wednesday, September 24
(Originaly scheduled for Thursday, September 25)
Avian Photography
Ohio photographer Dan Behm discusses techniques and hot spots for successful bird photography in your backyard, in Northeast Ohio, or around the world.

Thursday, October 23
Ethics in Photography
A panel of professional photographers will approach ethical considerations from a variety of viewpoints including photojournalism, nature photography, and fine art photography.

Wednesday, November 12
CVPS Contest Awards
View the 2014 CVPS Photography Contest entries and hear the contest award winners announced. Free. Akron-Summit County Public Library (Main Branch), 7 p.m.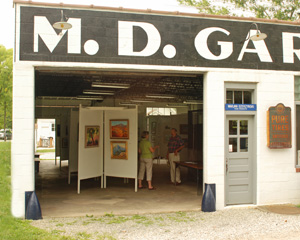 ©D.J. REISER

Art @ M.D. Garage
Art @ M.D. Garage is a series of free art exhibitions organized and coordinated by the Crooked River Gang, a volunteer group that promotes art in the Cuyahoga Valley. The M.D. Garage is a 1940s gas station located in the village of Boston. 10 a.m. - 4 p.m. Most artwork is available for purchase.
Weekends in September
Beautiful ohio

Weekends in October (except October 11 - 12)
Celebrating Autumn
Locations:
Akron-Summit County Oublic Library (Main Branch)
60 South High Street, Akron 44326
Boston Township School House
1775 Main Street, northeast corner of SR 303 and Riverview Road, Peninsula 44264
Canal Corners Farm & Market
7243 Canal Road, at intersection with Tinkers Creek Road, Valley View 44125
Canal Exploration Center
7104 Canal Road, intersection of Canal and Hillside roads, Valley View 44125
Everett Covered Bridge
2370 Everett Road, 0.5 mile west of Riverview Road, Peninsula 44264
G.A.R. Hall Museum
1785 Main Street, Peninsula 44264
Happy Days Lodge
500 West Streetsboro Road (SR 303), 1 mile west of SR 8, Peninsula 44264
Howe Meadow
4040 Riverview Road, 4 miles south of SR 303, Peninsula 44264
John S. Seiberling Gallery on the Hines Hill Campus
1403 West Hines Hill Road, Peninsula 44264
M.D. Garage
Adjacent to Boston Store Visitor Center, located at 1548 Boston Mills Road, east of Riverview Road, Peninsula 44264
Did You Know?

Dragonflies and damselflies look almost alike while flying. However, if you wait until they land, dragonflies lay their wings to the side while damselflies lay them back and above their bodies.