Valley Bridle Trail Partial Closure

A section of the Valley Bridle Trail is closed across from the Brandywine Golf Course. There is no estimate of when this section will be open. Please observe all trail closures. More »
Plateau Trail Partial Closure

The outer loop of the Plateau Trail is closed at the Valley Picnic Area junction for bridge repair. The bridge is now unsafe for pedestrian traffice due to accelerated erosion around the base. More »
Bald Eagle Closure in Effect Until July 31, 2014

Returning bald eagles are actively tending to last year's nest within the Pinery Narrows area in CVNP. To protect the eagles from human disturbance, the area surrounding the nest tree will be closed until July 31, 2014. More »
Cuyahoga Valley Scenic Railroad (CVSR) Bridge Construction Closures

Rockside and Canal Visitor Center boarding sites will be closed through Apr 27. From Jan 18 - Mar 16, CVSR will operate between Akron Northside and Brecksville stations. From Mar 22 - Apr, CVSR will operate between Akron Northside and Peninsula. More »
Do Not Feed the Waterfowl and Birds!

Many people enjoy feeding waterfowl and birds, but the effects of this seemingly generous act can be harmful. Regular feeding can cause: unatural behavior, pollution, overcrowding, delayed migration, and poor nutrition and disease.
Closure on Fishing Will Remain in Effect for Virginia Kendall Lake

Due to the government shutdown, we were unable to survey the fish community in VK Lake as scheduled. Our survey partners (ODNR) will not be able to get into the lake until early spring of 2014. Therefore, the closure on fishing will remain in effect. More »
Music & Arts in the Valley
---
Call the Cultural Arts Hotline at (330) 650-4636, ext. 228 after 2 p.m. the day of an event for up-to-date ticket availability and severe weather cancellations.
---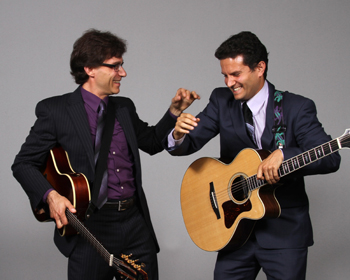 COURTESY FRANK VIGNOLA
Cuyahoga Valley Heritage Series Concerts
The Cuyahoga Valley Heritage Series, presented by the National Park Service and the Conservancy for Cuyahoga Valley National Park, celebrates the cultural legacy of the Cuyahoga Valley. This series is made possible thanks to the generous support of 89.7 FM (WKSU), Cable 9 Television, Courtyard by Marriott of Akron/ Stow, the Lloyd L. and Louise K. Smith Foundation, and Time Warner Cable.
Single concert admission: $17 adults, $12 Conservancy members, $5 children ages 3 - 12 unless otherwise noted. General seating. Create your own subscription series and enjoy any three Cuyahoga Valley Heritage Series concerts for one low price! Three-concert series: $45 adults, $30 Conservancy members, $15 ages 3 - 12. No cash refunds, but tickets may be exchanged up to 10 days before the concert. Advance sales available by calling 330-657-2909, option 4, or purchasing online at www.conservancyforcvnp.org. Click on Events for listings and registration links.
All concerts are held at Happy Days Lodge. Doors open at 7 p.m. and concerts begin at 8 p.m.
Saturday, April 5
Frank Vignola and Vinny Raniolo
Frank Vignola is one of the most extraordinary guitarists performing before the public today. His stunning virtuosity has made him the guitarist of choice for many of the world's top musicians, including Ringo Starr, Madonna, and Wynton Marsalis. Guitar legend Les Paul named Vignola to his "Five Most Admired Guitar List." Vignola's jaw-dropping technique explains why The New York Times deemed him "one of the brightest . . . stars of the guitar."

Friday, April 11
The Boxcar Lilies
The Boxcar Lilies bring an energetic presence and contemporary take on a range of traditional genres including folk, bluegrass, country, and gospel. Accompanied by guitar, clawhammer banjo, concert ukulele, electric bass, and washboard, their singing voices—like their writing voices—are distinct and exceptional. Sometimes gritty, sometimes delicate, their sound is always warm and welcoming.

Saturday, April 26
Eric Noden and Joe Filisko
Joe Filisko and Eric Noden feature the blues and roots music of 1920s and 1930s performers Sonny Terry, Daddy Stovepipe, Fred McDowell, and Gwen Foster. To add to this historic repertoire, Eric and Joe draw on the spirit of American music to influence their own original tunes. Eric's unusual acoustic guitar style blends well with Joe's ability to make his harmonica cry, flutter, and sing. Together, the duo take audiences back decades while still maintaining a modern sound.

Friday, May 2
Lonesome Highway
Lonesome Highway is a great bluegrass group on the rise. Their superb solo and harmony singing paired with tight instrumentals and fresh new songwriting skills create an unforgettable experience. Based in Romney, West Virginia, the band is packed with award-winning musicians. They are well-known regionally for their balanced blend of traditional and contemporary bluegrass songs, as well as their original material.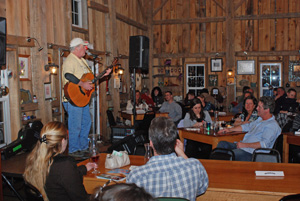 NPS/ D.J. REISER
Solo at Sarah's
Wednesdays, March 5 - April 30
Each Wednesday this Countryside Initiative farm presents solo and duo musicians playing a variety of styles. Free with purchase of wine or food. Sarah's Vineyard, 7 - 10 p.m. For details call 330-929-8057 or visit www.sarahsvineyardwinery.com.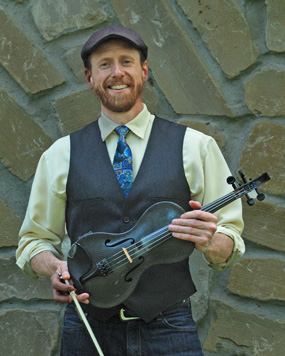 NPS/D.J. REISER.
Cuyahoga Valley House Concert Series
Sundays, April 13, and May 18
For nearly two decades, violinist/fiddler Ed Caner has performed as a sideman for over 50 major acts. He is also a founding member of his own band, Hey Mavis. For our series, Ed invites different guest musicians to perform with him each month.
Admission: $8 general public, $6 Conservancy members. Advance sales available by calling 330-657-2909, option 4, or purchasing online at www.conservancyforcvnp.org. Click on Events for listings and registration links. Hines Hill Conference Center, 7 p.m. Seating is limited. The facility is not wheelchair accessible.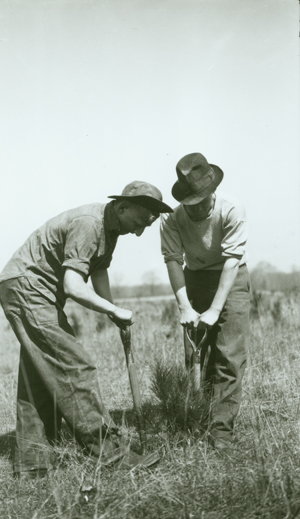 NPS
Lyceum Distinguished Speakers Series
The word "lyceum" has roots in ancient Greek, and it became the name of the school where Aristotle taught. At CVNP, we use it to describe our lecture series featuring national speakers who stimulate the heart and mind with compelling stories of our natural and cultural world.This special Tuesday Lyceum Series lecture is free. Happy Days Lodge. Doors open at 6 p.m. and the program begins at 7 p.m.
Tuesday, April 8
Kenneth J. Bindas: The Civilian Conservation Corps
Kent State University professor and researcher Kenneth J. Bindas uses culture and oral history as the lens to view the Depression era and how the people redefined themselves, their government, and society in this era of swirling change. Bindas and KSU students teamed up to research and write the recent Kent State University Press release, The Civilian Conservation Corps and the Construction of the Virginia Kendall Reserve, 1933–1939. Learn what their work uncovered. Book signing and dessert reception to follow program. This book will be available for purchase on site. Note: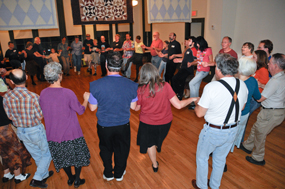 NPS/TED TOTH
Cuyahoga Valley Contra Dance
Thursdays, April 10 and 24, May 8 and 22, June 12 and *26, July 10 and 24, and August 14 and 28
Become part of a living tradition in Cuyahoga Valley—contra dancing. Caller Carol Kopp leads dancers through each dance while the band Hu$hmoney plays lively jigs, reels, and tunes. Park Ranger Rebecca Jones will give a Contra Conversation on March 13 that explores the history of the dance. Guest callers are featured in May. Comfortable clothing and shoes are recommended. Fee: $6. Boston Township School House, 7 p.m. instruction, 8 - 10:30 p.m. dancing. *On June 26, dancing only at the Everett Covered Bridge, 7 - 9 p.m.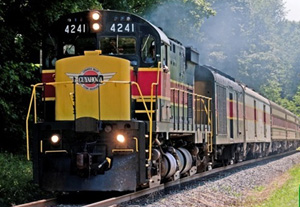 ©CHRISTIAN JENSEN

John F. Seiberling Gallery at Hines Hill Conference Center
Named in honor of Congressman, photographer and CVNP advocate John F. Seiberling, the gallery features exhibits by local artists and is located in the Conservancy for CVNP headquarters. The Seiberling Gallery is free and open to the public. Artwork is available for purchase. Gallery hours are Mondays - Fridays, 8:30 a.m. - 5 p.m. Weekends by appointment. For more information call 330-657-2909.


Saturday, February 22 - Sunday, April 27
Cuyahoga Valley Railroad Scenes
A visual record of the Cuyahoga Valley Scenic Railroad
Cuyahoga Valley Photographic Society
As an activity of the Conservancy for Cuyahoga Valley National Park in cooperation with the National Park Service, CVPS promotes CVNP through the photographic arts by providing educational opportunities such as workshops, presentations, photo walks, and an annual photo contest. For more information contact CVPS at info@cvps.org or the Conservancy at 330-657-2909.
Thursday, April 24
Doug Johnson: Landscape Photography Solutions for High-Contrast Scenes
Professional landscape photographer Doug Johnson explains how to recognize high-contrast scenes where the camera cannot record the dynamic range and presents six realistic solutions.

Friday through Sunday, May 2 - 4 (originally scheduled for April 25 - 27)
Landscape Photography Intensive with Doug Johnson
Led by professional landscape photographer Doug Johnson, this workshop will expand your understanding of how to approach landscapes to create images that express depth and visual interest. Includes lectures, demonstrations, field shooting, and critiques. Fee: $460, $395 CVPS members. For more information visit www.cvps.org. To register, call 330-657-2909 ext. 100 or click on Events at www.conservancyforcvnp.org.

Thursday, May 15
Susan Onysko: Getting the Most from Your Travel Photography
Travel photographer Susan Onysko shares tips and tricks for framing, capturing, and processing travel photos, including insights regarding the use of natural light and/or flash.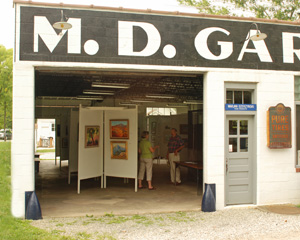 ©D.J. REISER

Art @ M.D. Garage
Art @ M.D. Garage is a series of free art exhibitions organized and coordinated by the Crooked River Gang, a volunteer group that promotes art in the Cuyahoga Valley. The M.D. Garage is a 1940s gas station located in the village of Boston. 10 a.m. - 4 p.m. Most artwork is available for purchase.
Saturdays and Sundays, April 19 through May 25 and Monday, May 26
Nature's Palette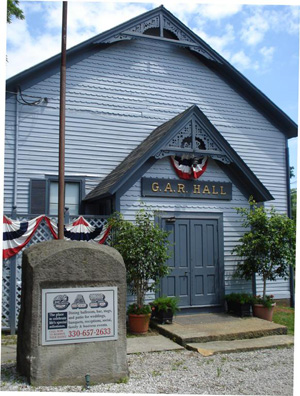 NPS
Voices in the Valley
Fridays through May 30
Share an evening of music and fellowship in the intimate surroundings of the G.A.R. Hall. Each week there is a different local act and a wine bar. Fees vary. G.A.R. Hall Museum, 7 - 10 p.m. For details and tickets, call 330-657-2528 or visit www.peninsulahistory.org.
Locations:
Boston Township School House
1775 Main Street, northeast corner of SR 303 and Riverview Road, Peninsula 44264
Canal Visitor Center
7104 Canal Road, intersection of Canal and Hillside roads, Valley View 44125
Everett Road Covered Bridge
2370 Everett Road, 0.5 mile west of Riverview Road, Peninsula 44264
Happy Days Lodge
500 West Streetsboro Road (SR 303), 1 mile west of SR 8, Peninsula 44264
Hines Hill Conference Center
1403 West Hines Hill Road, Peninsula 44264
Howe Meadow
4040 Riverview Road, 4 miles south of SR 303, Peninsula 44264
M.D. Garage
Adjacent to Boston Store Visitor Center, located at 1548 Boston Mills Road, east of Riverview Road, Peninsula 44264
Peninsula Depot Visitor Center
1630 Mill Street, off Akron Peninsula Road, north of SR 303, Peninsula 44264
Trail Mix Store
1565 Boston Mills Road, Peninsula 44264
Did You Know?

A young James A. Garfield, 20th President of the United States, worked briefly as a mule boy on the Ohio & Erie Canal, an important cultural resource within Cuyahoga Valley National Park.