Valley Picnic Area Park Lot CLosed - Plateau Trail Loop Affected

Valley Picnic Area Parking Lot is closed for the replacement of the damaged culvert on the Plateau Trail, from dusk on Monday, September 22 to 5 p.m., Thursday, October 2, 2014. Access to Plateau Trail is via the Oak Hill Trailhead. Loop unavailable.
Other Closures

Valley Bridle Trail south of SR 303, across from golf course, is collapsed by river. Hard closure. Plateau Trail Bridge, north of Valley Picnic Area is closed. No detours. Plateau & Oak Hill trails are open. More »
Attractions Nearby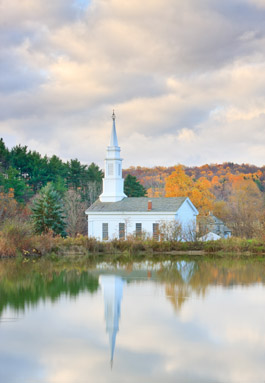 ©JEFFREY GIBSON
Located in Cuyahoga Valley National Park
Boston Mills/Brandywine Ski Resort
From the gentle glide of the beginner slopes to the more challenging pitch of the advanced slopes and moguls, Boston Mills/Brandywine serves skiers and snowboarders of all ages and levels of expertise. Each resort has at least one terrain park. Grooming is done nightly, to provide a nice surface for skiing and snowboarding. Visit the new Polar Blast Snow Snow Tubing Park at Brandywine Ski Resort.
Cleveland Metroparks
The 16 reservations of Cleveland Metroparks consist of over 21,000 acres of various landscapes and attractions for visitors to enjoy. The Park District is commonly referred to as the "Emerald Necklace" because the reservations encircle the city of Cleveland. Two of the reservations, Brecksville and Beford, fall within the boundaries of Cuyahoga Valley National Park.
Hale Farm & Village
Hale Farm & Village, located in the Cuyahoga River Valley near Bath, Ohio, is an outdoor living history museum and a premier collection and property of Western Reserve Historical Society. Daily mid-19th century life is depicted through dozens of historic structures, farm animals, heritage gardens and artisan demonstrations such as candle-making, blacksmithing, sawmilling, and hearth cooking.
Metro Parks, Serving Summit County
More than 9,000 acres, with 13 developed parks, conservation areas, and more than 120 miles of trails, including three sections of the Towpath Trail. Four park units are within Cuyahoga Valley National Park: Furnace Run, Deep Lock Quarry, Hampton Hills, and O'Neil Woods. The F.A. Seiberling Nature Realm is nearby.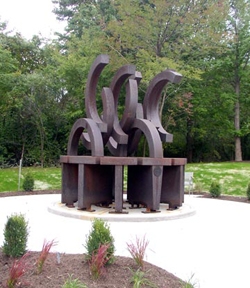 NPS
Located in the Akron Area
Crown Point Ecology Center
The Center's 10-acre Certified Organic farm, woodlands, meadows, and wetland-pond ecosystem provide unique, sacred spaces to walk, to meditate, and to be inspired by creation. Everyone committed to restoring Earth and creating a sustainable society is welcome at Crown Point.
Stan Hywet Hall & Gardens
In 1898, F.A. Seiberling founded The Goodyear Tire & Rubber Company. Between 1912 and 1915, he and his wife, Gertrude, built their country estate and named it "Stan Hywet" (Old English for stone quarry) the property's most prominent natural feature. In 1957, the Seiberling family donated Stan Hywet to a non-profit organization so that the public could enjoy and experience a noteworthy chapter in American history.
Located in the Cleveland Area
David Berger National Memorial
This site honors the memory of David Berger, an American citizen who was one of 11 Israeli athletes killed at the 1972 Olympic Games in Munich, Germany. David had no expectations of winning a medal but joined the Israeli weightlifting team to realize his dream - a dream which ended tragically. The Memorial is dedicated to his memory and the memory of the ten other athletes.
James A. Garfield National Historic Site
James A. Garfield acquired this home in 1876 to accommodate his large family. Named Lawnfield by reporters, it was the site of the first successful front porch campaign which saw Garfield elected as 20th President of the United States in 1880. After Garfield's assassination, the Memorial Library wing was added by Mrs. Garfield - setting the precedent for presidential libraries.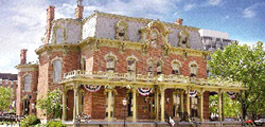 NPS
Located in the Canton Area
First Ladies National Historic Site
Two properties, the home of First Lady Ida Saxton McKinley and the seven-story 1895 City National Bank Building, are preserved at this site, which honors the lives and accomplishments of First Ladies throughout history.
Did You Know?

Early September is the time to watch monarchs feed in Cuyahoga Valley fields rich with goldenrod and New England aster. These places serve as important re-fueling sites for these long distance travelers on their way to oyamel forests near Mexico City more than 2,000 miles away.