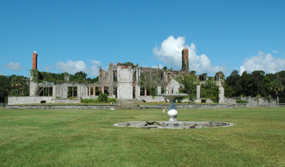 NPS Photo
Dungeness Ruins

Revolutionary War Hero General Nathanael Greene purchased land on Cumberland Island in 1783. Following his death, his widow Catherine Greene, constructed a four-story tabby home that she named Dungeness. Thomas Carnegie and his wife Lucy began building another Dungeness on the original foundation in 1884. The Carnegie's Dungeness burned in 1959 and today only the ruins remain on the site.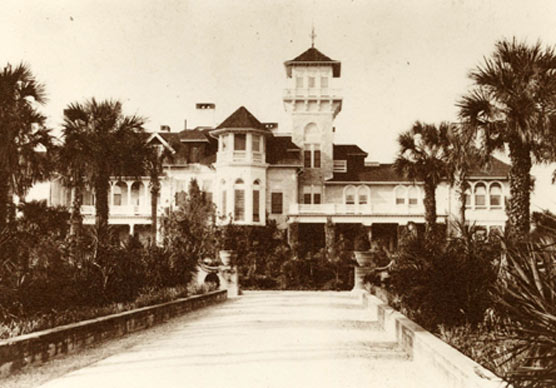 NPS Photo
Plum Orchard Mansion

Built in 1898, Plum Orchard is an 20,000 square foot, Georgian Revival mansion. Built by Lucy Carnegie for her son, George and his wife, Margaret Thaw. It is almost 8 miles from the Sea Camp dock to visit Plum Orchard. Access is by foot, bicycle or the Lands &Legacies tour. Plum Orchard is open when volunteer caretakers are on site and as a stop on the Lands and Legacies tour.
The mansion is currently open Thursday -Monday 9:00 am -12:00pm and 1:00pm - 4:00pm. The free tours are offered on the hour and last about 45 minutes. Be sure to ask at the Sea Camp Ranger Station for more information.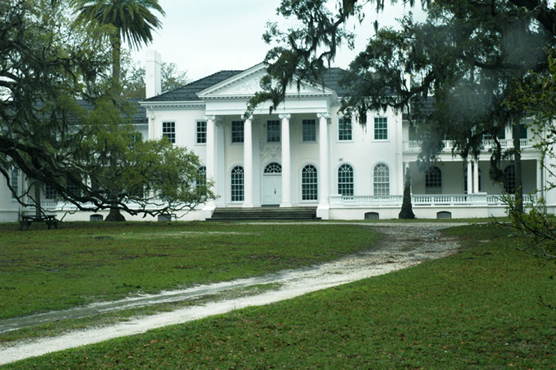 NPS Photo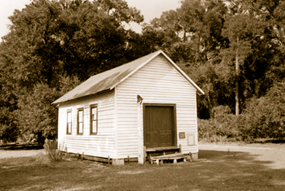 NPS Photo
First African Baptist Church in the Settlement
Located approximately 17 miles from the Sea Camp Dock, visitors can visit the First African Baptist Church. During the 1890's, the Settlement was established for African American workers. The First African Baptist Church was established in 1893 and then rebuilt in the 1930's. It was the site of the September 1996 wedding of John F. Kennedy, Jr. and Carolyn Bessette.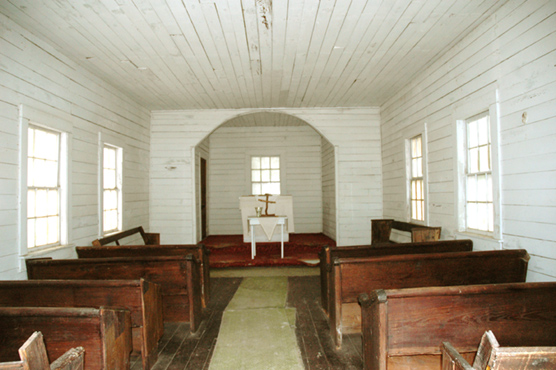 NPS Photo