The park's museum is located on Osborne Street in downtown St Marys and is staffed by volunteers. The museum is open daily from 1:00pm to 4:00pm. On Saturdays, it opens at 10:00 a.m.
If you would like more information about becoming a volunteer for Cumberland Island National Seashore, you can read more about our program here.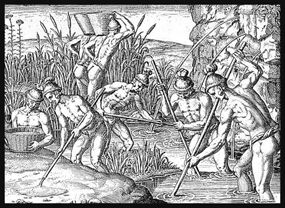 NPS Photo
Hunting and Gathering
(Time of the Timucuans)

The Timucua (Ti-MOO-qua) refers to all the Native Americans in Southeastern Georgia and Northeastern Florida who spoke the Timucua language. This was a matrilineal society, meaning that close relatives were traced through the mother's family. They referred to their close relatives as a clan.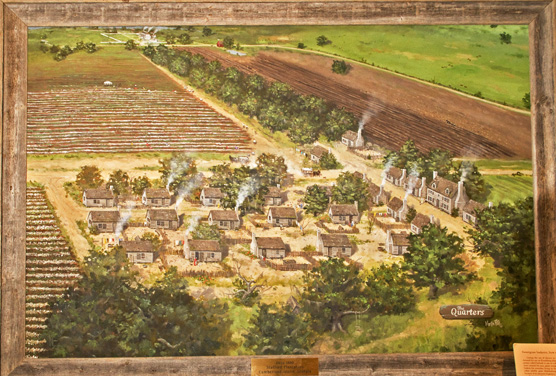 Painting by Martin Pate, NPS Photo

Agricultural (Plantation Era)

The Revolutionary War hero General Nathanael Greene and his wife Catherine (Caty) Greene received land on Cumberland Island as a repayment for Revolutionary War debts. They settled on Cumberland Island and built the the Tabby House while they made plans to build the first Dungeness. Sadly, Generally Greene passed away from sunstroke while visiting a plantation near his other plantation in Savannah. Soon after his death, Caty married Phinneas Miller, her children's tutor. Together, Phinneas and Caty completed Dungeness. They were joined at Cumberland Island by Eli Whitney. Eli and Nathaniel tried unsuccessfully to market the cotton gin. Phinneas also met an untimely death leaving Caty to care for the the plantations both on Cumberland Island and in Savannah. Much of the island passed from the Greene-Miller descendants in the early 1800s to another Cumberland Island resident, Robert Stafford. Robert Stafford developed extensive cotton plantations on the island and utlimetly owned one of the largest populations of enslaved Africans and African Americans in Camden County, GA.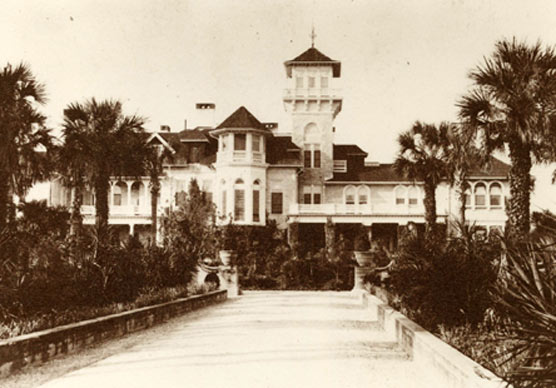 NPS Photo

The Gilded Age

As the 19th century waned, big changes came to America. Immigration, the Industrial Revolution, political upheaval, and the explosion of personal wealth; all of these ideals are summed up in the story of the 2nd Dungeness and the arrival of Thomas and Lucy Carnegie on Cumberland Island. Thomas Carnegie, younger brother to steel and railroad giant Andrew, brought his wife and family to Cumberland to build an island get-away in 1882. In just a few short years, Thomas and his bride Lucy removed the ruins of the Greene-Miller Dungeness and proceeded to build an ostentatious winter home they also called Dungeness. Sadly, Thomas died just a few years later of pneumonia. Lucy would go on to own over 90% of the island and would construct several winter homes for her children including Plum Orchard, Greyfield, Stafford and The Cottage. Of these homes, three are still standing; The Cottage was lost to fire in the 1940s. Many original Carnegie family objects and furnishings are on display in the museum.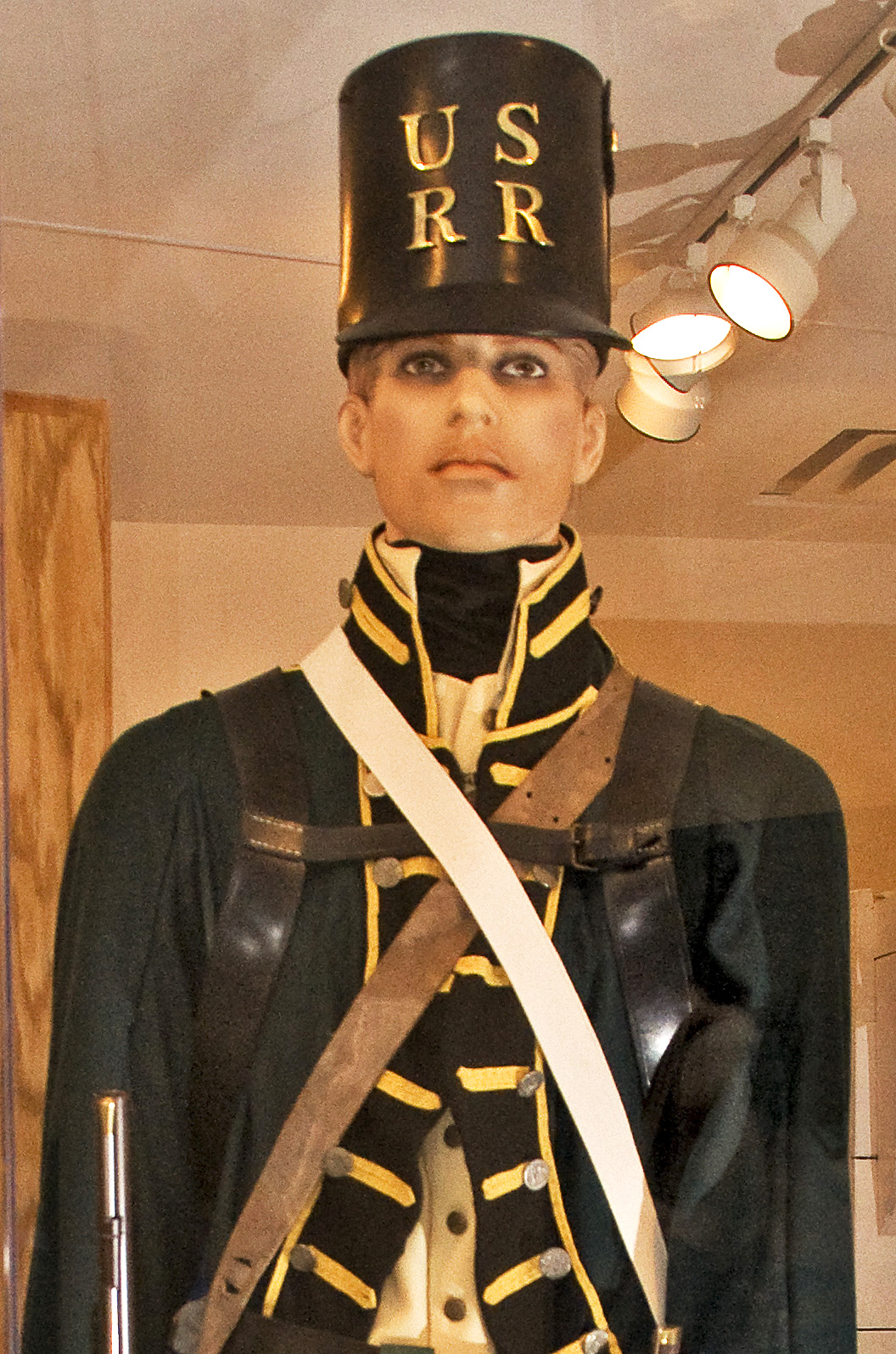 NPS Photo
Forgotten Invasion

A separate museum room contains a series of displays about the War of 1812. The last skirmishes of the War of 1812 took place on Cumberland Island, St. Marys, and the fortified position of Point Peter. Point Peter guarded the approaches to the city of St. Marys. A portrayal of the conditions leading up to the war and a synopsis of the war are found in this room. There is also a video giving an summary of the war as well as many artifacts that have been recently unearthed at Point Peter. For more information, visit the Forgotten Invasion website by clicking here.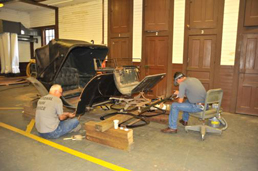 NPS Photo
Carriage Conservation
A Conservator of Furniture/Wood Objects from Harpers Ferry, Al Levitan , is transforming one of the historic carriages. The Victoria carriage is getting a facelift as layers of old deteriorated coatings are removed to reveal its original beauty. This type of carriage originated in England in the 1820's. Named for England's queen, it became popular as a luxurious park carriage since the open sides allowed the ladies to display their finery during afternoon drives in the park. Although Lucy Carnegie had a carriage similar to this one, the newly-revealed monogram LWC indicates it may have been owned by Lucy Whitfield Carnegie, Andrew Carnegie's wife.
Other carriages on display at the Cumberland Island Museum in St. Marys include:
Glens Falls Buckboard Surrey, c 1900
Built by the Griffith & Leland Co of Glens Falls, NY, it was often used as a touring vehicle.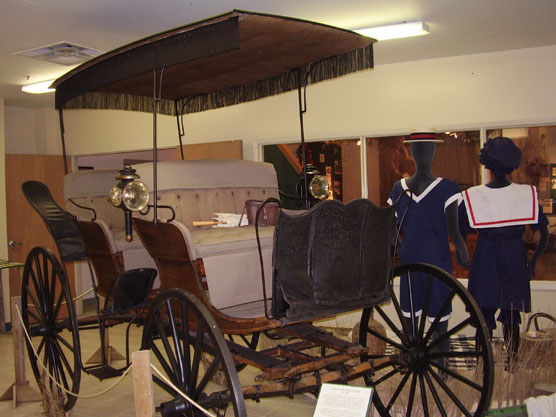 NPS Photo
Mountain Wagon
This versatile carriage was used to transport passengers and baggage or supplies because the rear seats could be removed for more room.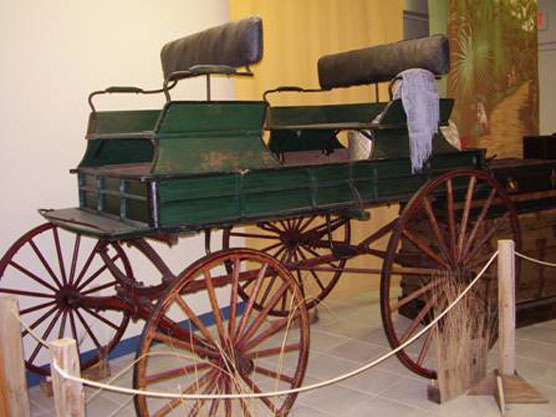 NPS Photo
Piano box (under reconstruction)
This carriage was named due to the resemblance of the main body (also called a box) to a piano box. It became popular by the beginning of the 20th century due to its affordability.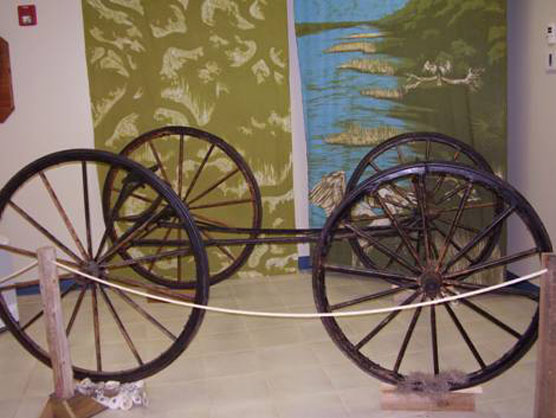 NPS Photo