Waiting to Make a Reservation

Call volume is very heavy right now. Here's how you can prepare for a speedy reservation when you call the Concession operated reservation line. More »
Laws & Policies
Firearms

February 22, 2010
As of February 22, 2010, a new federal law allows people who can legally possess firearms under applicable federal, state, and local laws, to legally possess firearms in this park.

It is the responsibility of visitors to understand and comply with all applicable state, local, and federal firearms laws before entering this park. As a starting point, please visit our state's website.
Federal law also prohibits firearms in certain facilities in this park; those places are marked with signs at all public entrances.
Did You Know?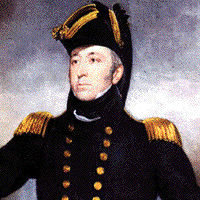 The War of 1812 ended when the Treaty of Ghent was signed December 1814, but Gen. George Cockburn occupied Cumberland Island from Jan-March 1815 offering freedom to 1,500 enslaved African Americans who escape to Cumberland Island.