Waiting to Make a Reservation

Call volume is very heavy right now. Here's how you can prepare for a speedy reservation when you call the Concession operated reservation line. More »
Park Fun
Kids of all ages can enjoy the Seashore. If you can't join us for a program, here are a few projects you can try at home.
Activities
Here are some fun activities that we think you kids will really enjoy. Select one of the following activities, print it out and let the fun begin! (Must have Adobe Acrobat installed on your computer to view the files(.pdf).
Coloring
Puzzles and Cutouts
Other
How to create a Sand Mask!
Click here to find out what supplies you'll need to construct your mask.
Did You Know?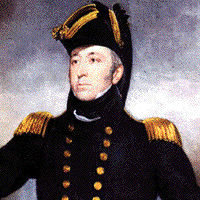 The War of 1812 ended when the Treaty of Ghent was signed December 1814, but Gen. George Cockburn occupied Cumberland Island from Jan-March 1815 offering freedom to 1,500 enslaved African Americans who escape to Cumberland Island.