Bridge Work

Due to bridge work in the park, please be alert to lane changes and changing traffic patterns. More »
Cave Tour Alert!

White Nose Syndrome is a disease that is killing bats in great numbers and has been found in park caves. While visiting Gap Cave please do not wear or bring anything that has been in other caves. Skylight Cave is currently closed.
Things To Do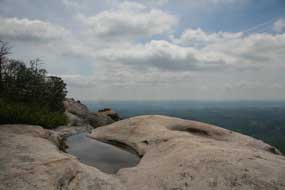 NPS PHOTO
Discover rich history, spectacular overlooks, unique rock formations, cascading waterfalls, and an extensive trail system in Cumberland Gap National Historical Park's 24,000 acres.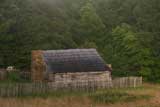 Photo By John Graves
The stories of early pioneers and settlers, Civil War Soldiers, and mountain communities come alive when visiting the numerous historic buildings and structures found in the park. Tours of the historic Hensley Settlement are offered from May through October.


Did You Know?

Vice President Richard Nixon visited Cumberland Gap on July 3, 1959 to commemorate the formal dedication of the park which took place the following day. While at the park he visited the scenic Pinnacle Overlook and attended festivities in the nearby town of Middlesboro, Kentucky.