Cumberland Gap Tip Line

Help protect your national park! Report any crimes or suspicious activity including damage or theft of park resources. More »
No Cave Tours or Hensley Tours on September 27

There will be no Gap Cave or Hensley Settlement tours offered on September 27, 2014 due to special Heritage Walk program. For more information please call the park visitor center at (606) 248-2817, extension 1075.
Sugar Run Trail Closed to Horses

The Sugar Run Trail is temporarily closed to horse use due to the number of fallen trees as a result of recent storms. The trail is still open for hikers, but hikers should use caution.
Back the Bears!

Support the park's "Back the Bears" campaign and help keep our bears wild and safe! More »
Things To Do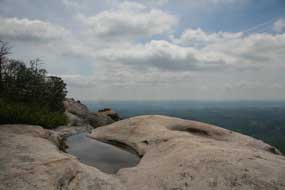 NPS PHOTO
Discover rich history, spectacular overlooks, unique rock formations, cascading waterfalls, and an extensive trail system in Cumberland Gap National Historical Park's 24,000 acres.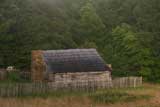 Photo By John Graves
The stories of early pioneers and settlers, Civil War Soldiers, and mountain communities come alive when visiting the numerous historic buildings and structures found in the park. Tours of the historic Hensley Settlement are offered from May through October.


Did You Know?

Vice President Richard Nixon visited Cumberland Gap on July 3, 1959 to commemorate the formal dedication of the park which took place the following day. While at the park he visited the scenic Pinnacle Overlook and attended festivities in the nearby town of Middlesboro, Kentucky.