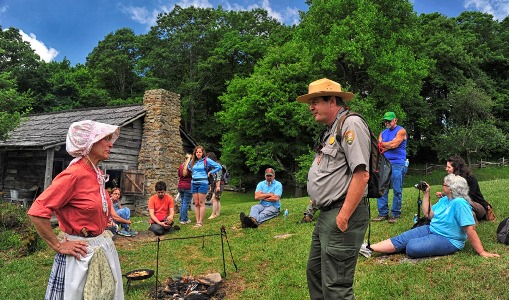 2015 Schedule of Activities
It will be another stellar year of diverse programs at Cumberland Gap National Historical Park. Look for the much requested Shooting Star Spectacular at Hensley Settlement on August 12th to coincide with the Perseid Meteor Shower, the acclaimed Hikes of the Month to include a dog walk and a bicycle hike commencing at Wilderness Road State Park and following the Greenway Trail System, new evening bat programs, the opening of the Pinnacle Road early every Saturday morning in October providing photographers, artists and fall leaf peepers ample opportunities to witness the early autumn morning color spectacle, and a Christmas Bird Count. And this is but a sampling of the "Oh My Gosh" programs being offered!
Event Results
Sorry, but there are no events that match your search criteria.