Cumberland Gap Tip Line

Help protect your national park! Report any crimes or suspicious activity including damage or theft of park resources. More »
No Cave Tours or Hensley Tours on September 27

There will be no Gap Cave or Hensley Settlement tours offered on September 27, 2014 due to special Heritage Walk program. For more information please call the park visitor center at (606) 248-2817, extension 1075.
Back the Bears!

Support the park's "Back the Bears" campaign and help keep our bears wild and safe! More »
Pests in our Park!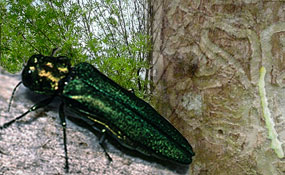 USDA photo
Among the biggest threats to our park are the pests that do not belong here!
Exotic or alien species have been introduced from other parts of the world. With no natural controls these "pest" species can invade our forests, kill native plants and animals, and destroy valuable natural habitat.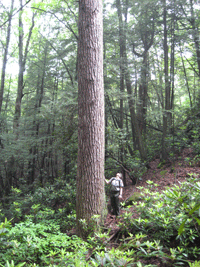 NPS photo
On the front lines of the battle to protect and preserve our park are the park scientists who are tasked with finding these potential pests and checking to ensure that park resources are healthy.
Scientists routinely inspect and monitor the park looking for alien species of plants and animals. They also take any necessary and appropriate action to combat these alien invaders!
BE ON THE LOOKOUT!
Some of the pests that Park scientists are looking for and hoping to keep out of our park include: Asian Long Horned Beetle, Hemlock Wooly Adelgid, Gypsy Moth, and Emerald Ash Borer.
CURRENT ADVISORIES
While in the park please observe all regulations pertaining to camping and hiking. Please do not bring any wood that is not from the local area. Please do not disturb any insect traps.
more...
If you have any questions please call (606) 248-2817.

Did You Know?

Between 1775 and 1810 some 300,000 settlers crossed Cumberland Gap and began settling the land west of the Appalachians. These brave pioneers were following dreams of prosperity in the wilderness of Kentucky.