Bridge Work

Due to bridge work in the park, please be alert to lane changes and changing traffic patterns. More »
Cave Tour Alert!

White Nose Syndrome is a disease that is killing bats in great numbers and has been found in park caves. While visiting Gap Cave please do not wear or bring anything that has been in other caves. Skylight Cave is currently closed.
Pests in our Park!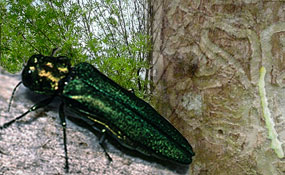 USDA photo
Among the biggest threats to our park are the pests that do not belong here!
Exotic or alien species have been introduced from other parts of the world. With no natural controls these "pest" species can invade our forests, kill native plants and animals, and destroy valuable natural habitat.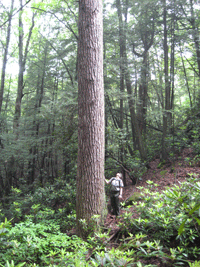 NPS photo
On the front lines of the battle to protect and preserve our park are the park scientists who are tasked with finding these potential pests and checking to ensure that park resources are healthy.
Scientists routinely inspect and monitor the park looking for alien species of plants and animals. They also take any necessary and appropriate action to combat these alien invaders!
BE ON THE LOOKOUT!
Some of the pests that Park scientists are looking for and hoping to keep out of our park include: Asian Long Horned Beetle, Hemlock Wooly Adelgid, Gypsy Moth, and Emerald Ash Borer.
CURRENT ADVISORIES
While in the park please observe all regulations pertaining to camping and hiking. Please do not bring any wood that is not from the local area. Please do not disturb any insect traps.
more...
If you have any questions please call (606) 248-2817.

Did You Know?

Cumberland Gap is an incredible destination for hikers and backpackers... over 85 miles of trails and numerous backcountry camping areas.