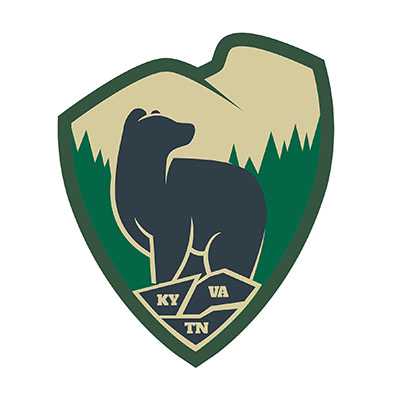 B.E.A.R.S
Be Educated and Responsible Stewards...
Join park staff and friends for a celebration of BEARS on April 24 and 25, 2015. This special event will be held at the park visitor center and will feature exhibits, special presentations, kids activities and demonstrations. It's fun, it's free and open to everyone!
Low harvest of food sources (mostly nuts and seeds from last fall) left black bears throughout the region with little to eat going into winter hibernation. As they come out this spring and summer they are roaming further, looking for food. Please keep all trash and food stored properly.
Do your part to spread the word!
Park rangers demonstrate the process of hazing.  Sometimes bears have to be hazed to change their behavior when they are getting too close to humans.  The shots fired are using rounds that do not do any damage to the bear but do give them a "sting!"

Duration:

12 seconds

Are you a Bear Backer?
Special programs and activities will be offered and will focus on keeping bears safe and wild. Be on the lookout for cool "Back the Bears" stuff, available at the park visitor center. Show your support with magnets, stickers and other cool bear items.
Video from Kentucky Department of Fish and Wildlife Resources which highlights black bears in Kentucky focusing on natural history, human-bear interactions, and solutions to bear related issues.

Duration:

26 minutes, 38 seconds
As bears roam in search of food, they will often get into the trash if it's not properly stored.  Don't tempt the bears!  Properly store trash and food.  Help keep bears wild!

Duration:

32 seconds
Loading the player...

Back the Bears

A short public service announcement focusing on the need to dispose of trash properly to avoid problems for bears.

If you like this video, download it, share it, and spread the word!

Duration:

29 seconds

Credit / Author:

Understated Productions

Date created:

2014-04-20
Loading the player...

Who's In Your Trash?

Outtake from upcoming episode of "Wild Outdoor Adventures" featuring Ranger Carol.  Remember to keep your trash properly secured, you never know who may be in there!

Duration:

21 seconds

Credit / Author:

Understated Productions

Date created:

2014-04-28