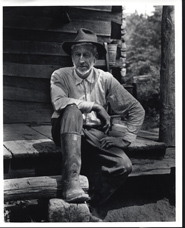 Photo by Earl Palmer
Of the thousands of early pioneers and settlers that came through the Cumberland Gap into Kentucky and beyond, many families settled in the region in and around what is now Cumberland Gap National Historical Park. Many of these families were of Scots-Irish descent and brought with them their traditions, music, language, and methods of survival. Life in the mountains was sometimes harsh but the mountains were home to many of these families, some of which remain in the area today.
Numerous educational programs and activities offered at Cumberland Gap National Historical Park showcase life in the southern mountains.