Things To Know Before You Come
Current Conditions
Follow the link to learn about current conditions and closures.

Your Safety
Follow the link to learn about how to prepare to safely explore the rugged landscape of Craters of the Moon.
Idaho Transportation Department
Check on current highway conditions in and around the park at the Idaho Transportation Department website.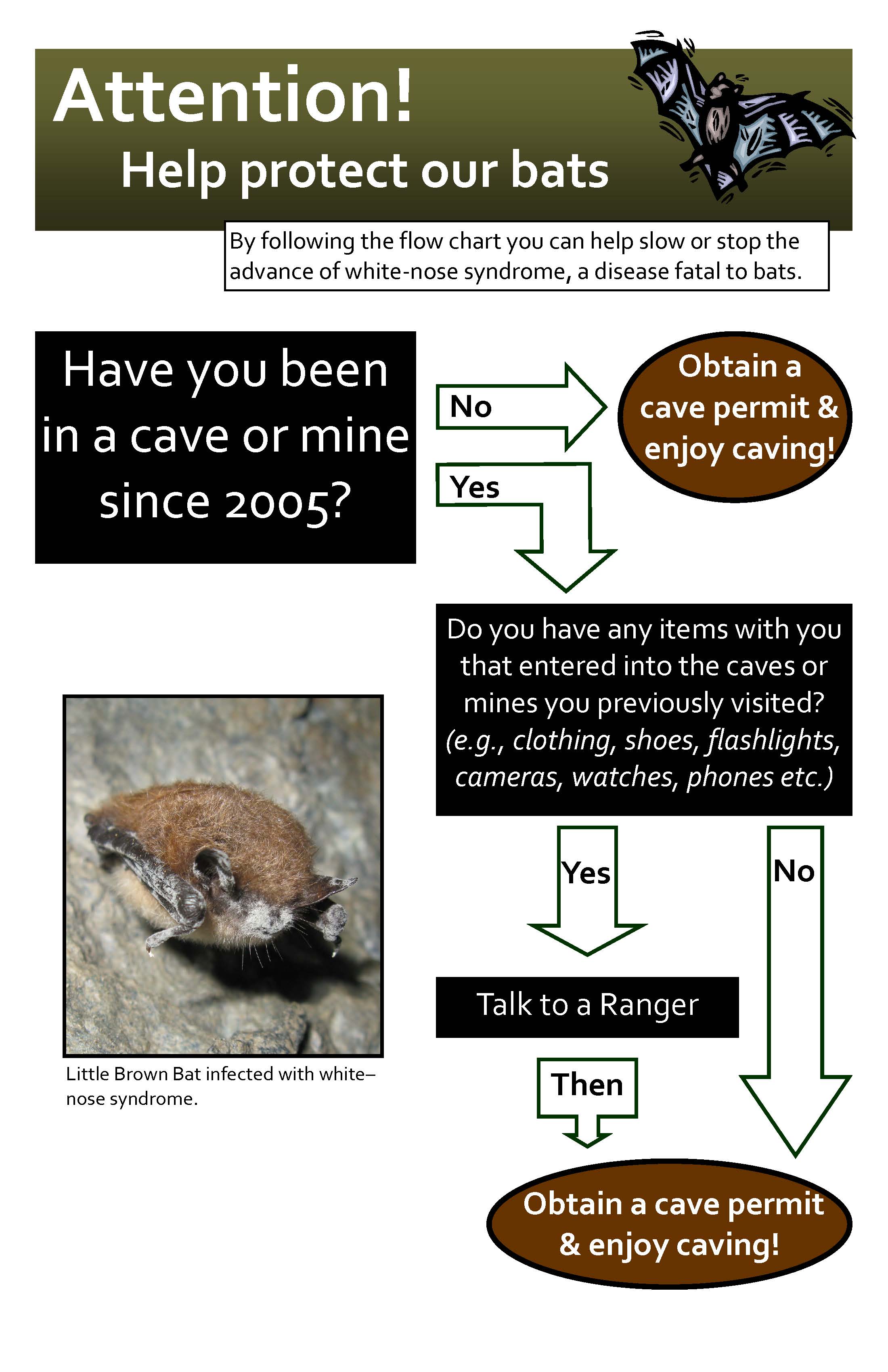 Cave Access
To prevent the spread of white-nose syndrome, a fungal disease that has killed over 5 million bats since 2005, screening is required before entering any cave on National Park Service lands. Screening and cave permits may be obtained at the Monument entrance station, at the Visitor Center or on Ranger guided walks. Permits are valid for the five developed caves: Indian Tunnel, Dew Drop, Boy Scout, Beauty, and Buffalo Caves. All other caves are closed to recreational caving.

Be prepared to answer the following questions:
-Have you visited a cave or mine since 2005?
-Do you have any items with you that entered into the caves or mines you previously visited? (e.g., clothing, shoes, flashlights, cameras, watches, phones, etc.)

If the answer to both questions is yes, please bring gear with you which has not been exposed to other caves or mines. Cave permits will not be issued for persons using potentially contaminated gear.
Detailed decontamination procedures have been developed by the U.S. Fish and Wildlife Service.
Pets
Pets are welcome in the campground and in parking lots and on paved roads but not in the visitor center or on NPS Monument trails (with the exception of service animals). For the protection of your pet and park wildlife, when outside of the car, pets must be kept on a leash at all times.
Services
There are no lodging or food services available in the park. The closest motels and restaurants are located in Arco, 18 miles east of the visitor center.
Campfires
Campfires are not permitted within the Lava Flow Campground nor anywhere else on National Park Service lands except by permit in the Group Campground fire grate.


Read All About it!

The Great Rift Gazette is your source for news and information about summer events at Craters of the Moon. Read More

Web View of Tom Cat Hill with Big Cinder Butte

View current highway 20/26/93 conditions at Craters Read More

Weather

Link to the official National Weather Service forecast Read More