All roads and facilities are open

The Visitor Center is open daily from 8 a.m. to 4:30 p.m. Obtain a permit before entering any authorized cave.
Stop 6 - Tree Molds and Broken Top Loop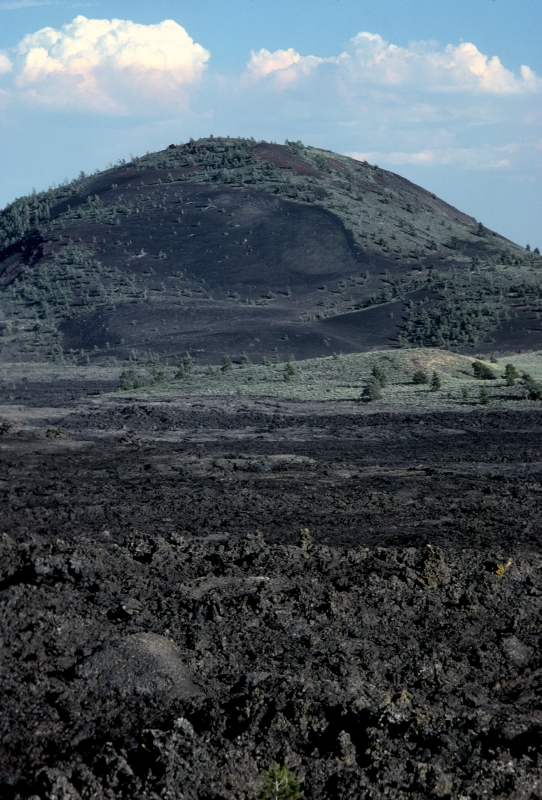 A spur road just past Inferno Cone leads to this trailhead. View the imprint of lava-charred trees alond the Tree Molds Trail (2 miles). Broken-Top Loop Trail (self-guiding trail brochure pdf) circumnavigates a cinder cone (1.8 miles). The Wilderness Trail leads to molds of upright trees called lava trees (4 miles) and the vast wilderness area beyond.

Tree Molds Trailhead Sign (pdf)
Did You Know?
The National Park Service and the Bureau of Land Management cooperatively manage Craters of the Moon. Each agency has primary jurisdiction over specific areas of the greater Monument and Preserve.