Stop 4 - Inferno Cone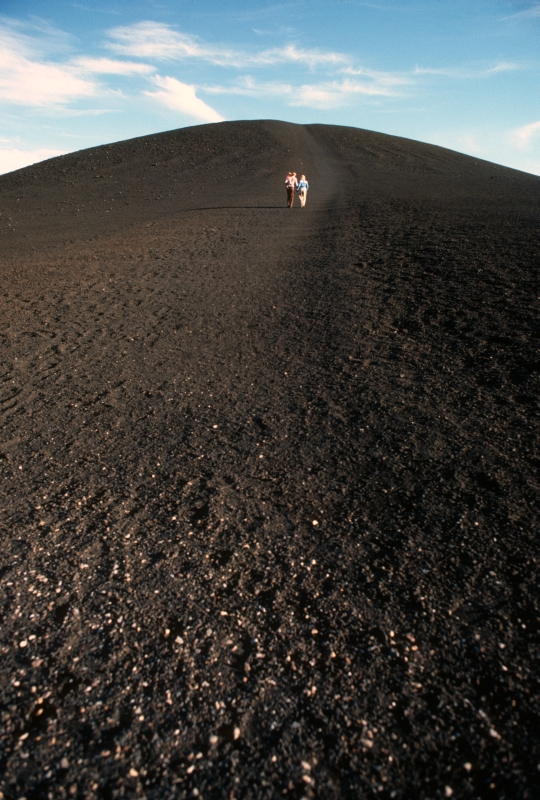 Take in the view from the overlook or climb
the cinder path to the top of the cone
(a short, steep 0.5 milewalk).
Either way the views are magnificent.
Did You Know?
The National Park Service and the Bureau of Land Management cooperatively manage Craters of the Moon. Each agency has primary jurisdiction over specific areas of the greater Monument and Preserve. More...