Stop 4 - Inferno Cone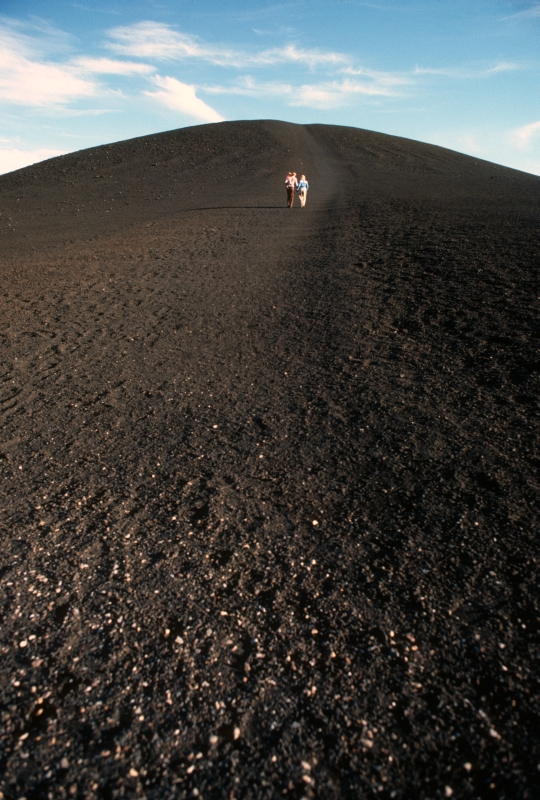 Take in the view from the overlook or climb
the cinder path to the top of the cone
(a short, steep 0.5 milewalk).
Either way the views are magnificent.
Did You Know?

In 1969 Apollo astronauts Alan Shepard, Edgar Mitchell, Joe Engle and Eugene Cernan visited Craters of the Moon. They explored the lava landscape in order to learn the basics of volcanic geology in preparation for future trips to the moon. More...