Stop 4 - Inferno Cone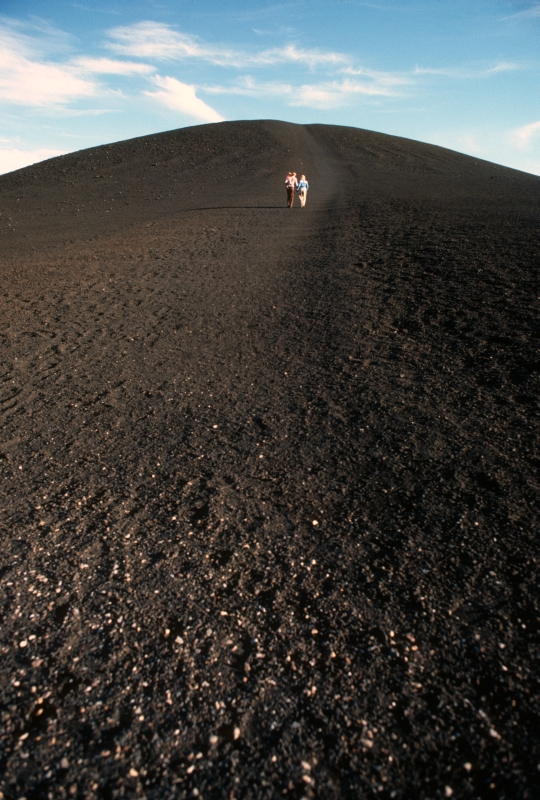 Take in the view from the overlook or climb
the cinder path to the top of the cone
(a short, steep 0.5 milewalk).
Either way the views are magnificent.
Did You Know?

Vast quantities of water stored by the lava rock aquifer below the Eastern Snake River Plain provides for critical human needs throughout southern Idaho...including those famous potatoes!