Stop 4 - Inferno Cone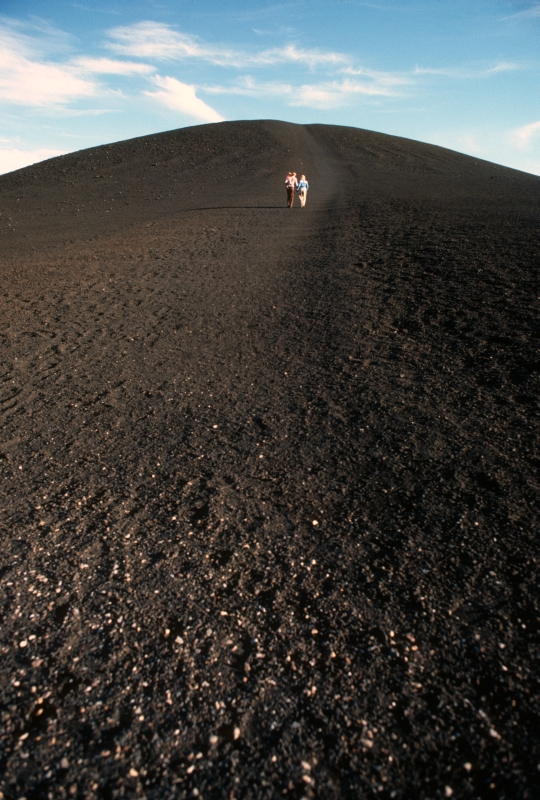 Take in the view from the overlook or climb
the cinder path to the top of the cone
(a short, steep 0.5 milewalk).
Either way the views are magnificent.
Did You Know?

Watch out for bombs! Before they cooled, volcanic bombs were hot globs of lava that were hurled from volcanoes along the Great Rift. They form a variety of interesting shapes described as "breadcrust", "spindle" and "ribbons" by geologists. More...