Celebrating Summer at Crater Lake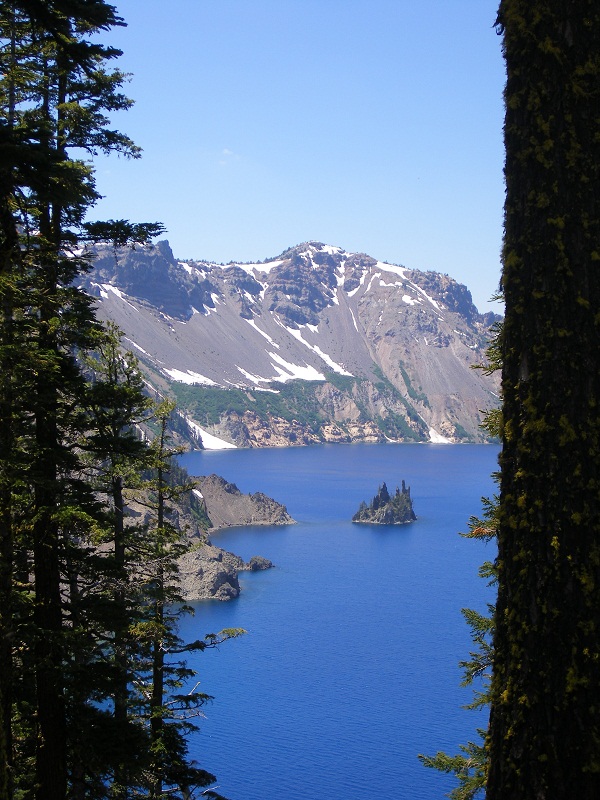 NPS employee
From July through September, Crater Lake National Park becomes a unique landscape. The Rim Road allows visitors to access a volcanic landscape that was exposed by a cataclysmic eruption 7,700 years ago. Each viewpoint highlights the creative and destructive power of the earth, the serenity and beauty of the waters filling Crater Lake, and the interweaving web of life found throughout the old growth forest. The summer visitor has many opportunities to enjoy the activities available throughout the park; hiking, bicycling, boat and trolley tours, picnicking, camping and ranger programs available throughout the park.
All roads are open in the park. The North Entrance Road is open from Hwy 138, south to the Rim Road which encircles Crater Lake, and continues south from the Rim Village 7 miles down Munson Valley road to Hwy 62 which exits the park on the south and west sides of the park.
Did You Know?

William Gladstone Steel worked for 17 years to convince Congress that a national park should be created to protect Crater Lake. He finally succeeded and the park was authorized on May 22, 1902.