Research Equipment Used in Crater Lake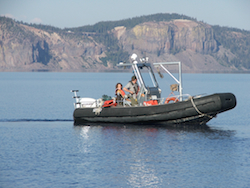 NPS
The research vessel (R/V) Ouzel allows independent, simultaneous research activities on Crater Lake.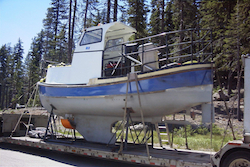 NPS
This special boat was trucked to Crater Lake National Park, and flown to the lake by a helicopter, so that the Crater Lake bottom could be mapped.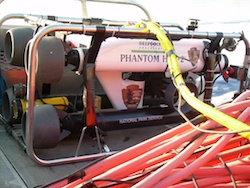 NPS
A remotely-operated vehicle (ROV), borrowed from Glen Canyon National Recreation Area, was used to study underwater moss communities.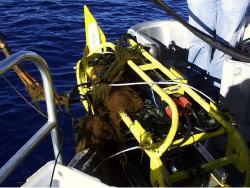 NPS
The US Geological Survey towed fiber-optic camera sled was used to video underwater plants around Wizard Island.