Sub-bottom Acoustic Profiling Sled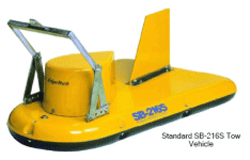 NPS
A sub-bottom acoustic profiling sled was towed behind the research vessel to map the thickness of moss sediments around Wizard Island.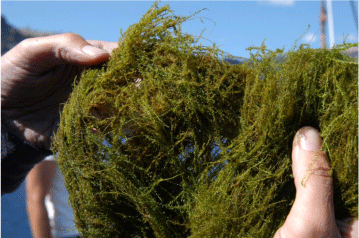 NPS
Green moss surrounds Wizard Island from approximately 26 meters (85 feet) to 140 meters (460 feet) depth.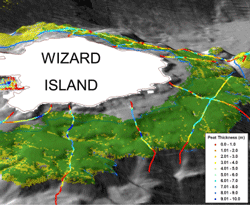 U.S. Geological Survey
When living moss dies it forms peat sediments. The peat sediments are located under presently growing moss and can be 10 meters (30 feet) thick in some places!