Fees & Reservations
It is free to visit Cowpens National Battlefield.
Some activities, such as reserving the picnic shelter, commercial filming/photography, weddings, commercial tours, First Amendment activities and scientific research require a Special Use Permit. Visitors must pick up an application for a Special Use Permit in person at the visitor center from 9:00 am - 5:00 pm.
Other activities may require permits if there is the potential for interference with visitor use, congestion of a highly visited area, or possible impact on park resources.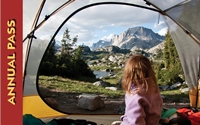 Interagency and and Military Passes
Cowpens National Battlefield does not carry the park passes. For information about how to obtain the new interagency passes, please go to DOI's U.S. Geological Survey at http://store.usgs.gov/pass or phone 1-888-275-8747 Option 1, or the government's federal lands recreation web portal at www.recreation.gov.