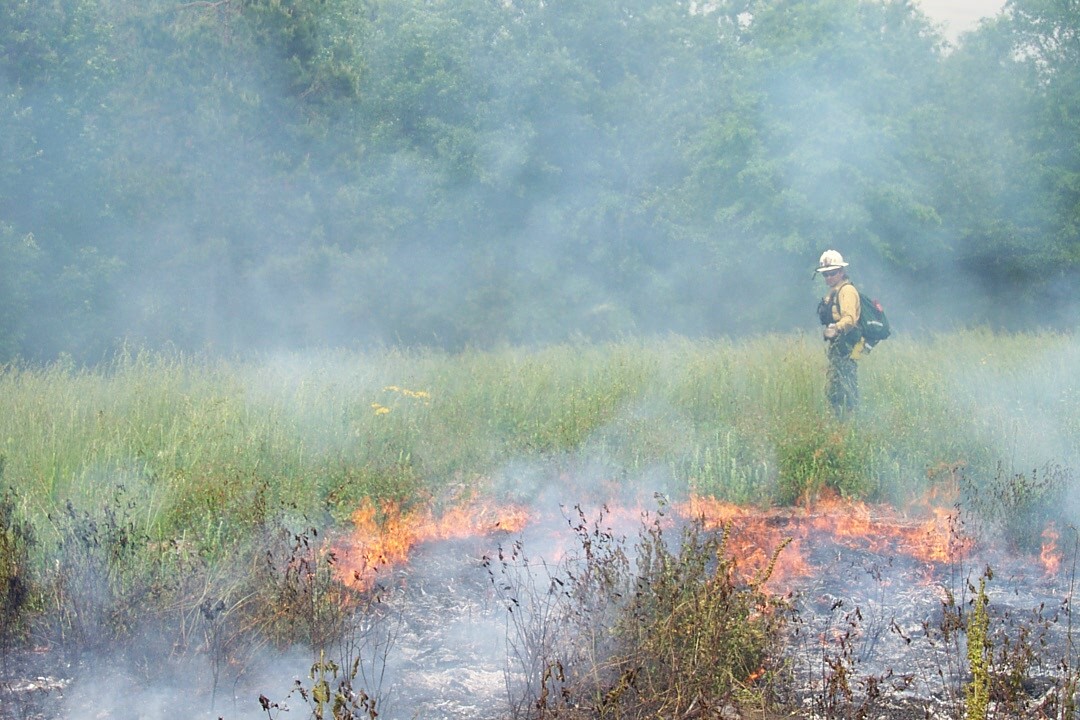 Picture this scenario: Through the years, a person has overeaten at every opportunity and has had little physical activity. Fat has built up to the point that this person is obese. He/she goes to the doctor, who determines that for the person's health and well-being, he/she needs to lose weight. The doctor can prescribe different methods to accomplish this goal.
The same thing happens with forests. For years, agencies suppressed fires as quickly as possible. The result of this suppression and benign neglect is overgrown forests. Fires in overgrown forests tend to be larger, more destructive and more dangerous than fires in managed forests are. Fire is actually a natural part of a forest ecosystem. Natural burns can strengthen trees by preventing competition from underbrush. In addition it prepares the soil for germination and improves wildlife habitat.
When the understory of a forest builds up to unhealthy levels, agencies act as doctors and can prescribe different methods to reduce fire fuel levels. Mechanical fuel reduction and prescribed burn are two methods of reducing fuel overloads.
A mechanical fuel reduction uses machinery to remove heavy fuel loads, the build up of small trees, underbrush, and non-native species, which have become a fire hazard. A prescribed burn prevents build up of leaves, dead wood and underbrush. It prepares soil for germination. Both mechanical fuel reduction and prescribed burns can improve habitat for wildlife and strengthen trees by preventing competition from underbrush.
President Bush has begun a Healthy Forests Initiative which endeavors to restore forest health and prevent catastrophic wildfires by reducing overloads of underbrush, grasses, overgrowth of trees and build up of leaves and dead wood.
In 2002, as part of the Healthy Forests Initiative, Cowpens National Battlefield began a mechanical fuel reduction as the first phase of returning the battlefield to a safe condition and to its 1781 appearance. The next phase was a prescribed burn consisting of 52 acres which was completed May 14, 2003. The combination of the mechanical fuel reduction and prescribed burn will result in a strong and healthy forest with little undergrowth for catastrophic wildfire. The two methods are just what the doctor ordered!