Longleaf Campground Closure Sept. 2-3

The Longleaf Campground will be closed from 10:00 am Tuesday, September 2 - 10:00 am Wednesday, September 3. The closure will allow for exotic plant removal.
Trail Conditions

A trail marking project is underway to identify trails with numbers instead of colored blazes. All hikers should use a compass and map when hiking in the park. More »
Boardwalk Loop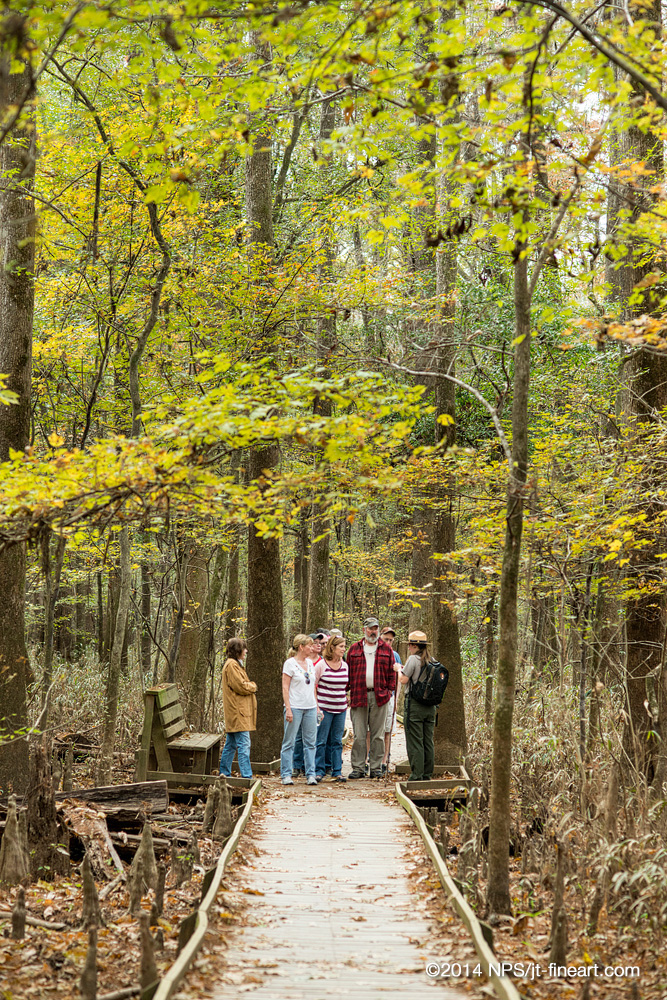 NPS Photo/jt-fineart.com
The 2.4 mile boardwalk is an excellent introduction to the park.The flat surface is accessible and provides a leisurely way to experience the Congaree wilderness. Pick up a self-guided walk brochure in the visitor center breezeway to follow along the numbered route to learn more about Congaree's natural and cultural resources.
Did You Know?

The Elevated Boardwalk at Congaree National Park is raised roughly 8 feet off the ground, is 3 miles from the Congaree River, and floods over about every 4 to 5 years.