Visitor Center is OPEN 9 a.m. to 5 p.m. Daily

Please drive safely!
New Fossils Discovered at Colorado National Monument
NPS Photo
Dinosaur Track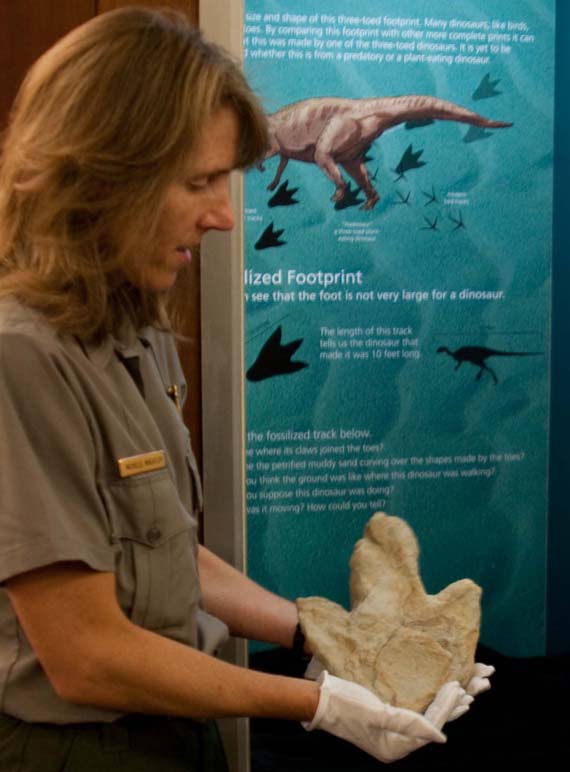 Fossil Unveiling
Sally Bellacqua
Othnielia
Sally Bellacqua
Ancient Turtle Tracks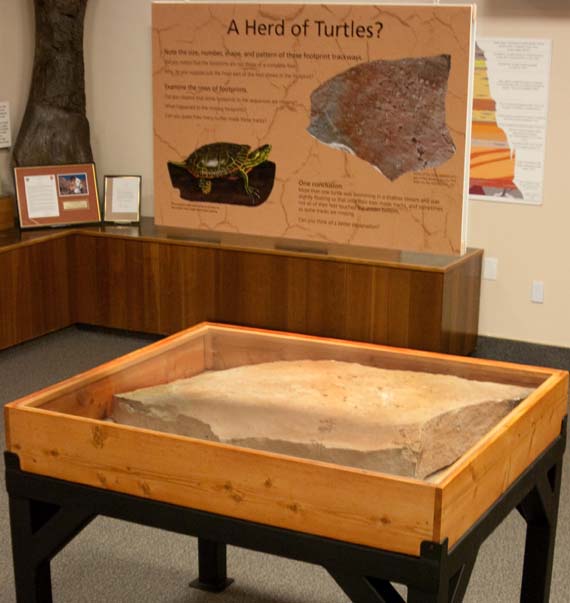 NPS Photo
Turtle Exhibit
NPS photo
Latest Fossil Finding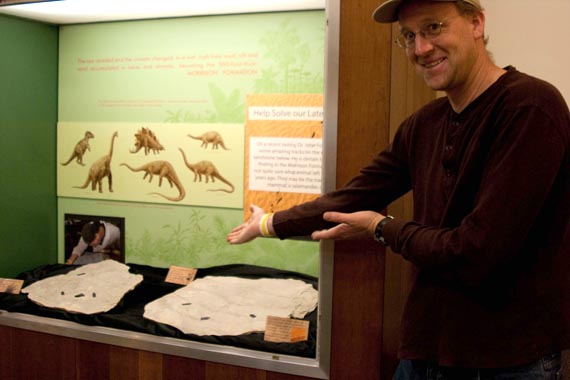 NPS Photo
Dr. John Foster
Did You Know?

Survival for many reptiles depends on their ability to escape predators. Collared lizards can run upright and have been clocked at 16 to 17 miles per hour, ranking them as one of the fastest reptiles. More...