Visitor Center is OPEN 8 a.m. to 6 p.m. Daily

Alcove Nature Trail CLOSED for reconstruction until further notice.
New Fossils Discovered at Colorado National Monument
NPS Photo
Dinosaur Track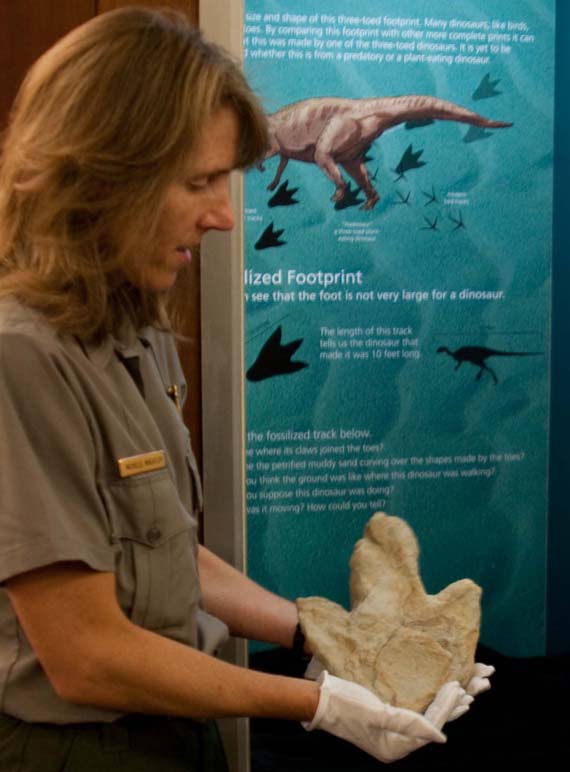 Fossil Unveiling
Sally Bellacqua
Othnielia
Sally Bellacqua
Ancient Turtle Tracks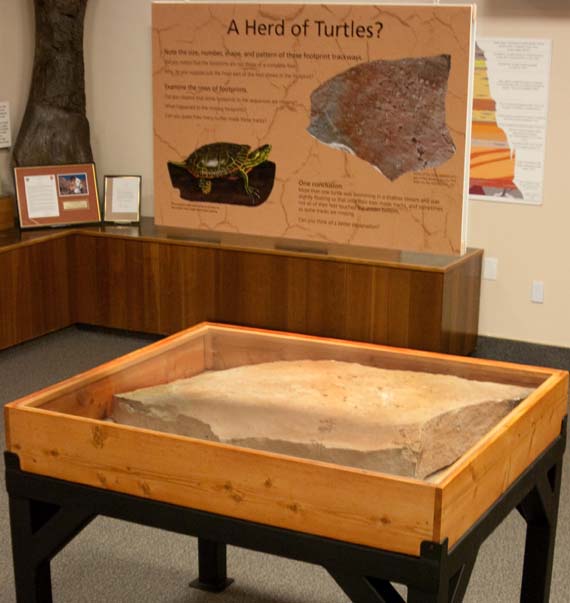 NPS Photo
Turtle Exhibit
NPS photo
Latest Fossil Finding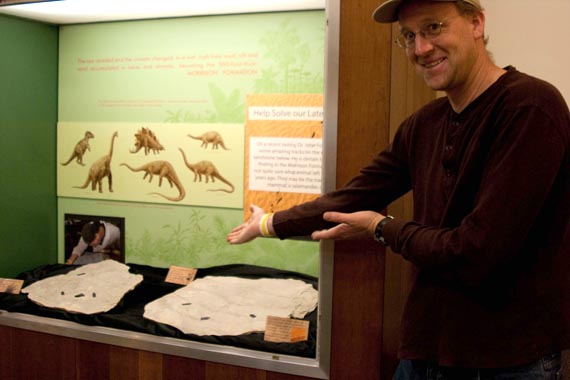 NPS Photo
Dr. John Foster
Did You Know?

Desert bighorn sheep are considered a separate subspecies from their rocky mountain bighorn cousins. After many generations in a land of little rain, desert bighorns have adapted a special talent for lasting several days without water. More...