Special Events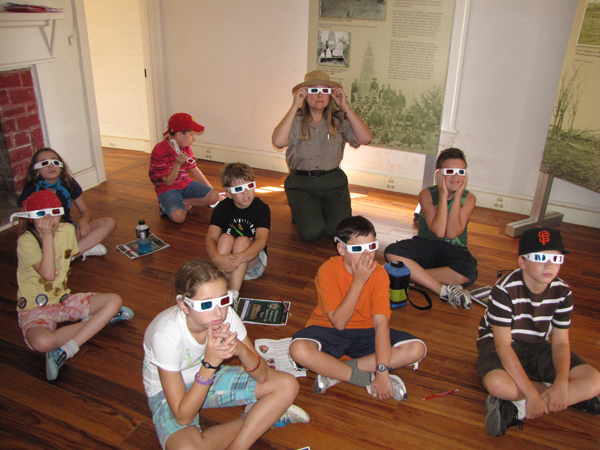 Junior Ranger Camps at Clara Barton National Historic Site and Glen Echo Park 2014 - Free
Camp 1: July 9 & 10
Camp 2: July 30 & July 31
Camp 3: August 6 & 7
Time: 10:00 a.m. - 4:00 p.m.
History will come alive for children ages 9-13 during free two-day camps with fun-filled learning activities related to Clara Barton's life and the history of Glen Echo Park.
Day two of each camp session features a field trip to Wilderness Battlefield to learn about Clara Barton's work at the battlefield 150 years ago. Children will gain an understanding of the National Park Service mission and the national significance of these sites. Reservations are required for the camps; please call 301-320-1410.