Civil War to Civil Rights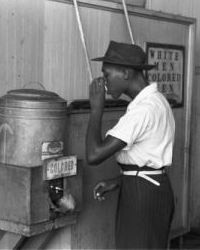 Though the Civil War began the movement to extend equality to African Americans, the promises of the 13th, 14th and 15th Amendments provide easier to accomplish in theory rather than in practice. The promising start towards racial equality soon faltered during the tensions of Reconstruction and laws were soon enacted across the country which enforced segregation of the races and the second-class status of African Americans.

Today, nearly 150 years since the end of the Civil War, people of all races, colors, creeds and beliefs continue the struggle to make America a nation where truly "all men are created equal."