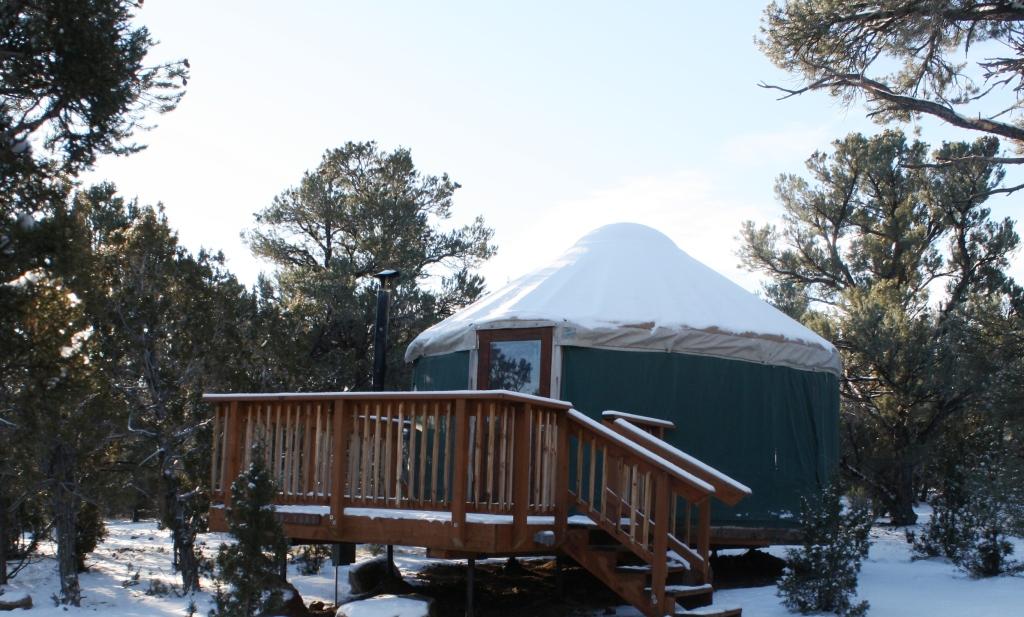 Kristen Bastis
What is a yurt?
A yurt is a modern adaptation of the ancient shelter used for centuries by Central Asian nomads. Though generally classified as a tent, the yurt is much stronger and weather-tight. The structure is constructed on a wooden deck. A transparent dome with ceiling fan allows for ventilation and views of the night sky.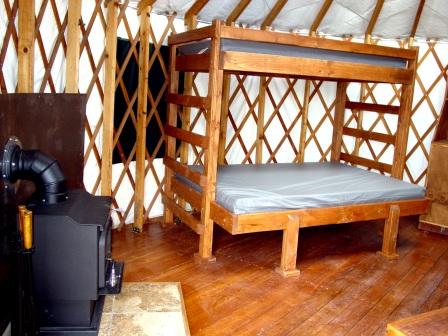 Juanita Jones
What is inside?
Guests will find a spacious 18-foot diameter living area that accommodates up to six occupants. Furniture includes a table, six stools, a hutch for storage and food preparation, and a wood-burning fireplace for heating. Two bunk beds (twin over full) allows for a maximum of six individuals. Bedding is NOT provided.
The yurts are equipped with electricity, including a fan, light, and receptacles. Water is located at an outside spigot, and guests are welcome to use the campground showers and flush toilets a few hundred feet away. A fire ring and picnic table are also provided outside the yurt. A cooking stove is NOT provided.
What is the rental fee?
The yurts are currently available for $50 a night. For reservations: ReserveAmerica.com.
Rules:
Pets are not allowed inside the yurt
Smoking in the yurt is strictly prohibited
Guests may not pitch tents or park other camping units at the yurt site.
Confine outside campfires to the designated fire ring provided.
Quiet hours are from 10 p.m. to 7 a.m.
Guests are responsible for damages in excess of normal wear and tear, and are responsible for any missing items.
At no time may more than 6 people occupy the yurt
Fee includes up to two vehicles in the designated parking area. Additional vehicles may park at the equestrian trail head and requires a $5 fee/vehicle.
Check in = 3 p.m. Check out = 12 p.m.