Hiking Trails
To venture into City of Rocks is to enter a world of slowly changing granite that is surrounded by high desert flora and fauna. Access to most parts of the Reserve is found through 22.4 miles of trail. Many sections of trail pass through fragile soils. Help preserve City of Rocks by using designated trails and leaving natural features as you find them. Many of the trails are rock and travers steep terrain. Snow may cover some strails until mid-May. Check with a ranger or visitor services personnel for the lastest conditions prior to entering the backcountry.
Horses have the right-of-way. Step off the trail and remain quiet while horses pass. Bikers yield to horses and hikers.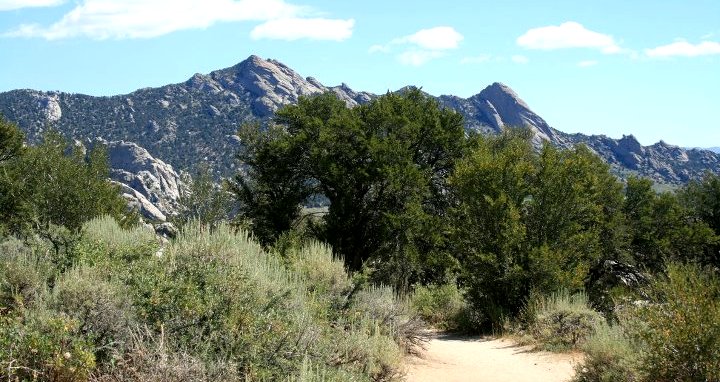 Featured Trails:
Creekside Towers Trail - .6 miles - Easy
Interesting geologic sculptures are found adjacent to the trail. This short walk that connects to the Parking Lot Rock area provides direct access to the "Inner City" and many popular spires. Spring brings a beautiful cascade of water draining into Circle Creek. The trail can also be used to access the Stairways Trail which can loop in conjunction with South Fork Circle Creek Trail. This trail is designated for hikers only.
Window Arch Trail - 300 Feet - Easy
Located behind campsite #37, this short walk leads to the impressive Window Arch which spans over 20 feet. Windows, panholes, and caves sculpted by erosion, are featured along with spectacular view of the "Inner City". This trail is for hikers only.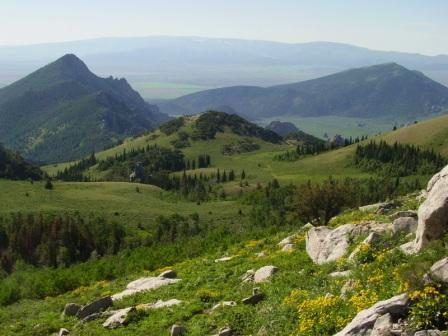 Indian Grove Trail - 1.6 Miles - Moderate
This trail provides you with an unobstructed view of the highest point in the Reserve; Graham Peak - 8,867 feet. Legend has it that Shoshone and Bannock Indians observed the California Trail emigrants from this grove of aspen and fir. The trail leads to the only designated backcountry camping area in the Reserve, which is accessed at two locations off the Northe Fork Circle Creek Trail. This trail is designated for horses and hikers.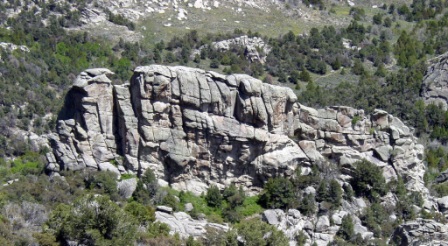 North Fork Circle Creek Trail - 3.25 Miles - Strenuous
Solitude is at a premium as you travel along North Fork Cirlce Creek. From sagebrush flats to high country aspen groves, this trail takes you deep into the "City". Lost Horizons Arch of the Shangri La outcrop is the largest natural arch in the Reserve, and is certainly the highlight of the hike. This trail also provides access to the Indian Grove Trail (additonal 2 miles) and several panoramic vistas. Take the trail from Emery Pass Picnic area or access the trail from Stripe Rock Loop Trail or the Circle Creek Overlook Trailhead. This trail is designated for horses and hikers.
Did You Know?

Beginning around 1860, a local version of the famous Pony Express also ran through the City of Rocks, along a route that extended from Boise, ID to Brigham City, UT, by way of Rock Creek, Oakley, Goose Creek, City of Rocks stage station, Raft River Headwaters, and Kelton Pass.