Artifacts give us clues about the lives of the people who used them. This is especially important when trying to understand the lives of people who lived in ancient times. Preserving artifacts is the best way to record history. These artifacts are currently on display at the Visitor Center.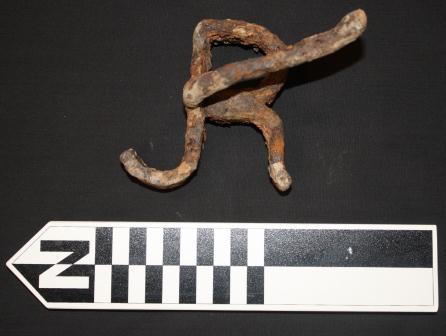 Branding Iron
The original dates of use for the JR brand are unknown at this time. Ranchers brand their cattle to prevent theft and for identification during sorting. Several ranches use the same pastures and need to be able to separate their cattle to bring them to market.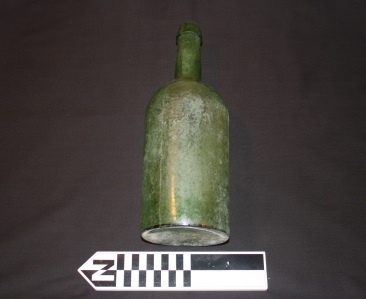 The green bottle (1865-1890) was produced by blowing glass into a two piece mold and finished with an applied lip. The contents of this large bottle may have been soda water.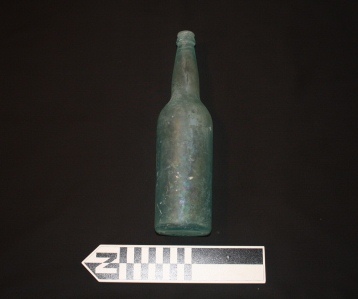 The blue bottle, made by the American Bottle Company in Chicago, Illinois, was manufactured by blowing glass into a post mold with a tooled lip. This bottle was made betweekn 1905 and 1916, and probably contained beer or soda water.