Fees & Reservations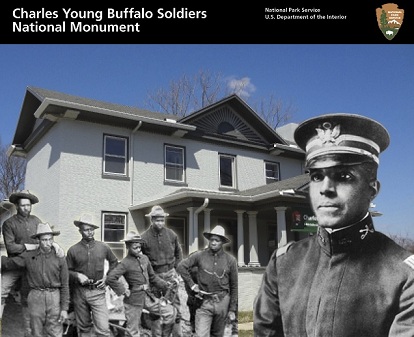 Events and tours of the park may be available on an infrequent basis. To view any upcoming events or open tours of the park, please visit one of the
park's social media pages
as newly announced dates and times for events will be posted there. All tours and park events are free of charge to everyone who attends.
For up-to-date information on the history and planning of the park, information on tours and information on volunteer opportunities, please contact the park staff by
email
or call 513-607-0315.
Did You Know?
In 1866, Congress established six all-black regiments (consolidated to four shortly after) to help rebuild the country after the Civil War and to fight on the Western frontier during the "Indian Wars." These regiments went on to serve with distinction and honor for over eight decades until the disbandment of the 27th Cavalry in 1951 which brought the end of the famed "Buffalo Soldiers." More...