Towpath Reroute!

6/14/14- Towpath breach at MM 106, just below Dam #5. Towpath Detour in place (this detour does not leave park property). Please be aware of possible towpath hazards due to heavy rains.
Water Pump Handles Temporarily Removed

Purslane Run, Stickpile, Evitts Creek Hiker-Biker Campgrounds and Paw Paw Campground water pump handles have been removed due to bad water samples. Handles will be installed when good water samples are received.
Parking Lot Closure

CSX is now beginning a phase of their bridge project that requires the closure of the Lock 74 parking lot for approximatly 18 months. Access to visitor parking near Lock 75 is now re-opened with a gravel parking lot at the site.
Boat Rides at Great Falls

Regularly scheduled tour times for the mule-drawn canal boat at Great Falls have changed. In July and August 2014 tours will be offered Saturdays and Sundays at 11:00, 1:30 and 3:00. Please call the Visitor Center for more info: 301-767-3714. More »
Picnicking
There are many places to picnic along the C&O Canal. Picnic tables are located at many of the visitor centers and boat launch areas throughout the park. Please check the Recreation Guide by Milepost for locations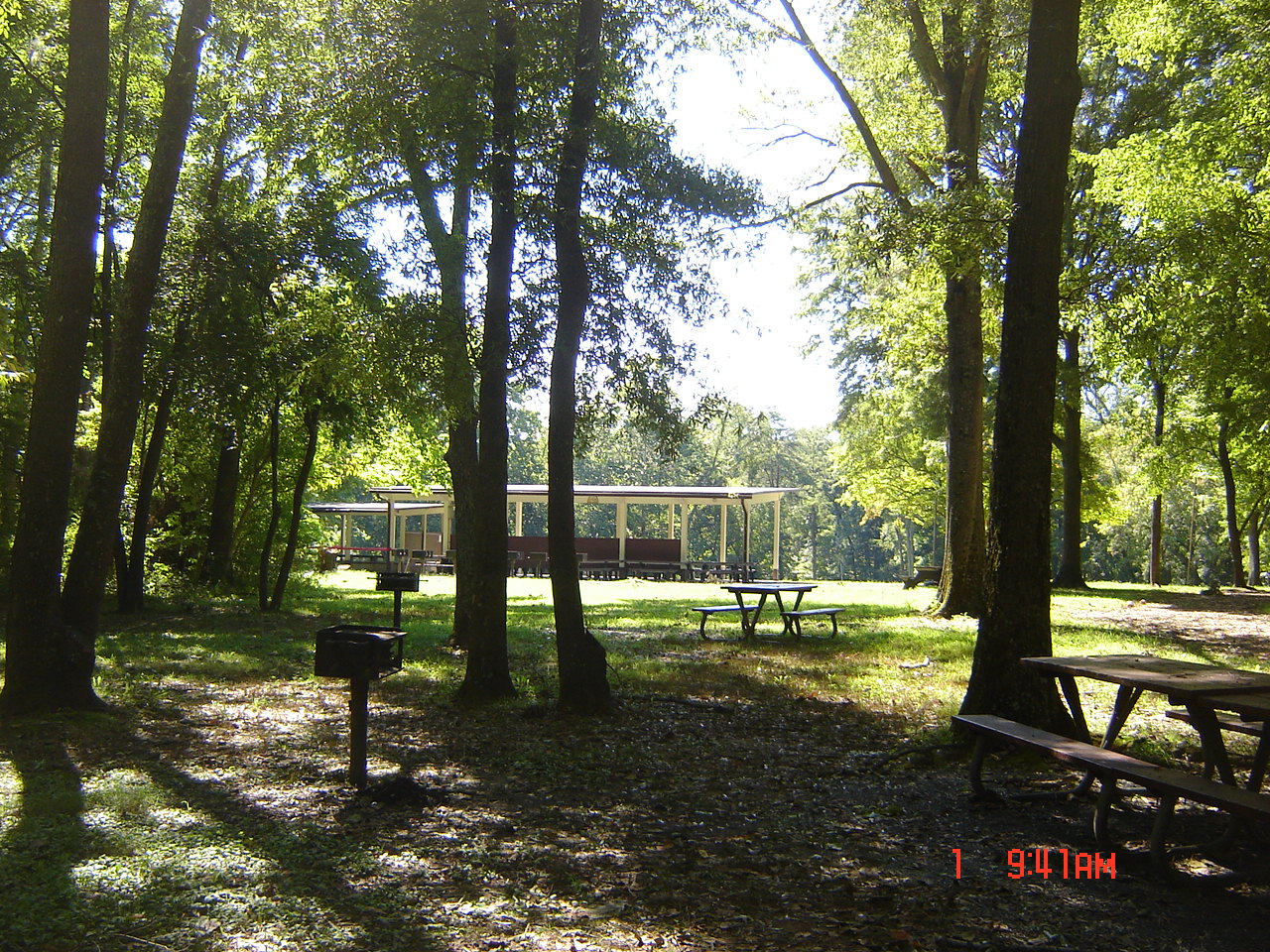 NPS Photo
Carderock Picnic Area
A permit is required April to October to rent the facilities. To obtain a permit call 301-767-3731.
Friday-Sunday, and Holidays is $250
Monday-Thursday is $150
Facilities
The picnic pavilion at the Carderock Recreation Area is a large covered pavilion, open on three sides, that accommodates a maximum of 200 people.
Convenient and ample parking is available for all attending your event.
There are 30 picnic tables in or around the pavilion and electricity, in the form of 4 110-volt outlets, is available for your use. There are 2 large grills outside the pavilion and a large fireplace within the pavilion. Water and comfort stations are located nearby.
There is backstop for softball/baseball and volleyball poles on site Visitors need to bring their own sports equipment i.e. volleyball nets, bases etc.
Regulations
The permit allows use of the pavilion between the hours of 10:00 a.m. and sunset only. The park closes at dark, which is one half-hour after sunset.
Alcohol is PROHIBITED in the Carderock Recreation Area; this includes the picnic pavilion. Pavilion users are only permitted to possess alcohol if their permit designates an alcohol waiver and ONLY beer and/or wine are to be served.
Permission is required to have catering or special entertainment at the pavilion and caterers MUST have a valid Commercial Use Authorization.
Permission is required to post signs or banners at the pavilion or on the roadways.
The park is a Trash Free Park and trashcans are not provided. Trash must be picked up and the area left in a clean condition before departure.
Fires may be built in established or portable grills only. ALL fires must be extinguished before leaving the park. Do not bring firewood into the park.
Parking or driving on the grass is not permitted and

parking at the pavilion is prohibited

. Parking is restricted to designated parking lots and parking may not be reserved. Car pooling and/or charted buses should be considered for groups of 100 or more.
No live bands, disc jockeys, etc. are permitted. Any volume amplification must be at a sound level that does not carry beyond the pavilion or interfere with the use of the area by other park visitors.
No vending, gambling, raffles or collection of fees of any kind are allowed on park property.
No amusement type rides and/or generators are permitted. (i.e. Moon Bounce, pony rides, dunk tanks, etc.)
Payment MUST be received at the time the reservation is made. Visa, MasterCard, American Express, and Discover cards are accepted. Holding dates without payment is not permitted. Once payment has been received, cancellations and refunds must be requested in writing at least 10 days prior to the event. NO RAIN DATES or PARTIAL REFUNDS are given.
Did You Know?

The Paw Paw Tunnel is 3,118 feet long and is lined with almost six million bricks. The 2/3 mile long tunnel saved the canal builders almost six miles of construction along the Paw Paw bends of the Potomac River. The project took twelve years to complete. The tunnel was only wide enough for single lane traffic. More...