Ice Skating and Winter Activities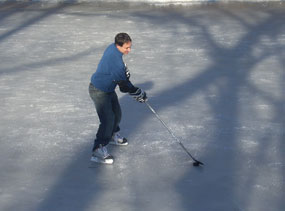 NPS Photo
Ice conditions at the Chesapeake and Ohio Canal National Historical Park are not monitored by park staff. Ice skating and sledding are not permitted in the widewater area of the park. In other areas of the park, ice skating and sledding are permitted at your own risk. In most watered areas of the park, the canal ranges in depth from 6 feet to 15 feet and the canal maintains a constant flow of water beneath the ice. Please use extreme caution.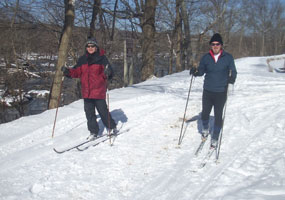 NPS Photo
The C&O Canal has 184.5 miles of towpath for visitors to enjoy during the winter. When the canal is covered in snow, it offers a beautiful winter landscape for hikers and cross-country skiers.
Did You Know?
George Washington's dream of connecting the eastern states with the western frontier led to the creation of the Patowmack Company. Canals were built around unnavigable parts of the Potomac River for improved commerce. The C&O Canal inherited the right of way after the Patowmack Company's demise.