Road to Big Slackwater Boat Ramp Closed

For 60 days contractors will be replacing the bridge on the road to the the boat ramp. The road will be closed for non-offical traffic. More »
Ice Skating and Winter Activities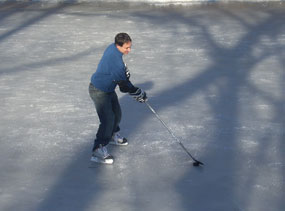 NPS Photo
Ice conditions at the Chesapeake and Ohio Canal National Historical Park are not monitored by park staff. Ice skating and sledding are not permitted in the widewater area of the park. In other areas of the park, ice skating and sledding are permitted at your own risk. In most watered areas of the park, the canal ranges in depth from 6 feet to 15 feet and the canal maintains a constant flow of water beneath the ice. Please use extreme caution.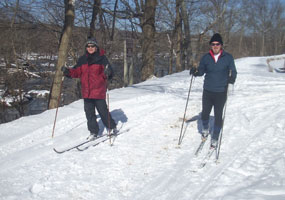 NPS Photo
The C&O Canal has 184.5 miles of towpath for visitors to enjoy during the winter. When the canal is covered in snow, it offers a beautiful winter landscape for hikers and cross-country skiers.
Did You Know?

Transporting goods and people by canal dates back to antiquity. The lock gates used on the C&O Canal were an adaptation of a design by Leonardo DaVinci in the late 1400's. Until the advent of the railroad, water travel was far superior to land travel.