NEW Overnight parking system

Before parking a vehicle overnight in any Canal Parking area, visitors must register their vehicle through the new online registration system. Print your reciept and place on your dashboard. If unable to print, please visit the nearest visitor center. More »
Water Pump Handles Temporarily Removed

Water pump handles at Bald Eagle Island and Huckleberry Hill Hiker Biker Campsites have been removed due to bad water samples. Handles will be reinstalled when good water samples are received.
Boat Tours at Great Falls

Due to low water levels in the Great Falls area, call the Great Falls Tavern Visitor Center (301-767-3714) in advance of your trip to confirm the mule-drawn boat tour schedule.
Parking Lot Closure

CSX is now beginning a phase of their bridge project that requires the closure of the Lock 74 parking lot for approximatly 18 months. Access to visitor parking near Lock 75 is now re-opened with a gravel parking lot at the site.
Canal Mobile Tour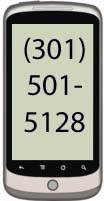 Your phone provides a fun way to learn more about the Chesapeake and Ohio Canal National Historical Park. You can listen to a park ranger give a short narration on various aspects of the Canal from stories about Canal life to the history of the places along the Canal. When visiting the C&O Canal you can listen to these narrations along any of the trails and at the visitor center.
Just look for the Mobile Tour signs, dial 301-501-5128, and enter the stop number. There is no additional charge to listen to these narratives. Please be aware that cell phone coverage at the C&O Canal can be spotty.
Here are some helpful instructions when you are listening to these audio tours:
Press 1 to Rewind
Press 2 to Pause/Play
Press 3 to Fast Forward
Press # to Skip
Press *0 to Leave Comments
Visit OnCell in the Android and Iphone App stores to see more content, pictures and links or access the mobile page here.
You can also access the program from your own home! Find the stop numbers and themes below.
1 The voice of a Boatman
2 Mules!
3 Georgetown·
101 Alexandria Aqueduct · Aqueduct ruins
201 Incline Plane · Towpath
501 Parkway 2 (Lock 6)
701 Parkway 1 (Lock 7)
901 CCC Pivot Bridge
1201 Anglers
1202 Widewater
1203 Billy Goat Trail A
1301 Billy Goat Trail A
1302 Spong Family Tragedy
1401 Entrance Road
1402 Great Falls Tavern
1403 Great Falls Overlook
1404 Death in the Mines· Gold Mine Loop
1405 Gold!· Gold Mine Trail Entrance
1406 Rumors and Gossip· Gold Mine Loop
1407 DaVinci
1408 Mules!
1409 Lives of Children
1410 Take a Walk on the Natural Side
1411 The voice of a Boatman
1901 Lockkeepers
2201 Katie Riley Tragedy
2202 Lives of Children
4201 Floods· Monocacy Aqueduct
4801 Point of Rocks
5001 Lockkeepers
5501 Brunswick Towpath
5502 Brunswick VC
7101 Ferry Hill Tour Stop 7 Packhorse Ford
7201 Ferry Hill Stop 1 Wayside
7202 Ferry Hill Stop 2 Lawn
7203 Ferry Hill Stop 3 Front Porch
7204 Ferry Hill Stop 4 Side Porch
7205 Ferry Hill Stop 5 Trail
7206 Ferry Hill Stop 6 Lock 38
9901 Harvey Brant
9902 Cushwa Basin
9903 Conococheague Aqueduct
12301 Tonoloway Aqueduct
12401 Hancock Town
13601 Lockkeepers
15501 Paw Paw Tunnel
15502 Talk a Walk on the Natural Side
15503 Bicycle Trip Across the World
17501 Locktenders
18401 Cumberland
18402 Shantytown
18403 Through Biker Intro
18403 Shooting at Shantytown
18404 Man named Scat
18405 Mules!
18406 A Tale of 2 Generals
Did You Know?

The Paw Paw Tunnel is 3,118 feet long and is lined with almost six million bricks. The 2/3 mile long tunnel saved the canal builders almost six miles of construction along the Paw Paw bends of the Potomac River. The project took twelve years to complete. The tunnel was only wide enough for single lane traffic. More...