NEW Overnight parking system

Before parking a vehicle overnight in any Canal Parking area, visitors must register their vehicle through the new online registration system. Print your reciept and place on your dashboard. If unable to print, please visit the nearest visitor center. More »
Water Pump Handles Temporarily Removed

Water pump handles at Bald Eagle Island and Huckleberry Hill Hiker Biker Campsites have been removed due to bad water samples. Handles will be reinstalled when good water samples are received.
Boat Tours at Great Falls

Due to low water levels in the Great Falls area, call the Great Falls Tavern Visitor Center (301-767-3714) in advance of your trip to confirm the mule-drawn boat tour schedule.
Parking Lot Closure

CSX is now beginning a phase of their bridge project that requires the closure of the Lock 74 parking lot for approximatly 18 months. Access to visitor parking near Lock 75 is now re-opened with a gravel parking lot at the site.
Canal Discoveries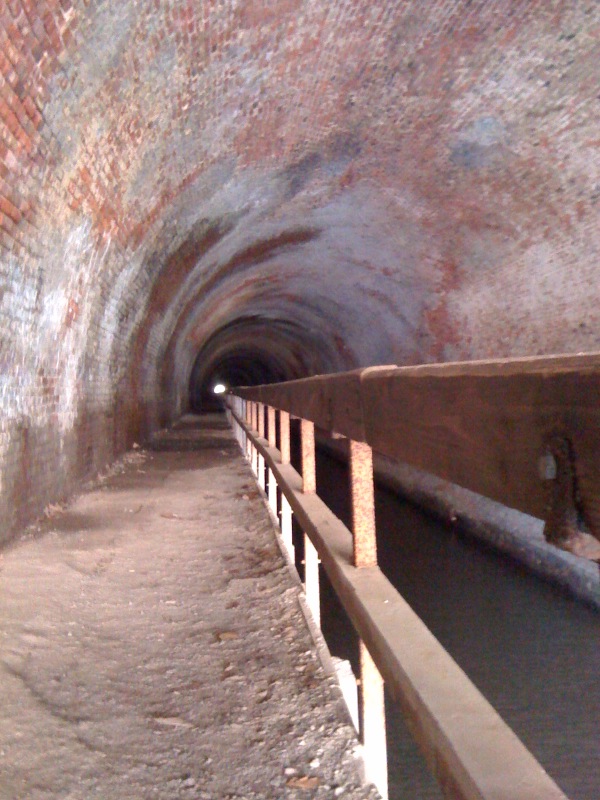 In a little less than one hundred years, the C&O Canal witnessed a race west by transportation giants, the growth and decline of communities and businesses along the banks of the Potomac River, fierce battles raging between a divided nation, and improvements in technology that made life along the canal obsolete.
Have you ever imagined the untold stories of canal structures, lock houses and people that lived and worked along the 184.5-mile towpath almost a century ago? Well now you can explore these special places and stories at your convenience through the unique interpretive program Canal Discoveries!
Each discovery includes a first-person description of a location in the park from one of the C&O Canal's rangers, an easy-to-navigate map with links to other nearby attractions, and a gallery of historic and contemporary photographs.
The Chesapeake and Ohio Canal National Historical Park, in partnership with the C&O Canal Trust would like to share these untold stories and invites you to unlock the mysteries along the C&O Canal!
To enjoy these stories and more visit the Canal Discoveries website!
All Roads Lead to Cumberland - Milepost 184.5
"Cumberland may be the end of the C&O Canal, but it was also once known as the 'Gateway to the West.' The Potomac River cuts through the mountains in and around Cumberland providing one of the easiest westward crossings…" By Ranger Rita
Walking in the Footsteps of Others - Milepost 99
"When I walk the towpath near Lockhouse 44 in Williamsport, I ponder those whose footsteps I'm following. Tens of thousands have walked here before me, including barefoot 10-year old mule drivers leading their families' boats upstream to pick up more coal, lock tenders coming back from town with loaves of bread to sell to the canawlers, and Confederate soldiers marching east to the Falling Waters crossing to escape Union forces…" By Ranger Lisa
Lock Ready! - Milepost 8.4
"Lock ready!" That was what the lock tenders would call before locking a boat up or down. As a member of the C&O Canal boat crew, tending the lock is one of my favorite duties. I didn't begin to appreciate the ingenuity, workmanship, and beauty that the C&O Canal's historic structures represent until I fully understood how its locks worked. A lock functions like an elevator for boats. On the C&O Canal, there are 74 lift locks over its 184.5 miles. Each raises and lowers boats eight feet. Together, like a set of stairs, they enable the boats to overcome the 605-foot elevation change between Georgetown and Cumberland…" By Ranger Becca
A Man-Made Natural Wonder - Milepost 155
"Rainy days make me think of the Paw Paw Tunnel. When I'm in Allegany County on a rainy day, I go out of my way to enjoy the tunnel's spectacular man-made natural wonder. It holds one of the best secrets of the canal…a waterfall that flows only when it rains. When the canal builders created the tunnel, they also carved a long approach out of the mountain on the downstream end. In creating this half-mile long man-made canyon, they changed the drainage patterns of the mountain, focusing much of it down over the North portal into what is now known as Tunnel Hollow." By Ranger Bill
Did You Know?

Aqueducts are water filled bridges. Aqueducts carried the canal and boat traffic over major waterways, like rivers. Of the 11 aqueducts built along the canal, the Monocacy Aqueduct is the longest at 516 feet, its seven arches constructed mainly of stone quarried from nearby Sugarloaf Mountain. More...